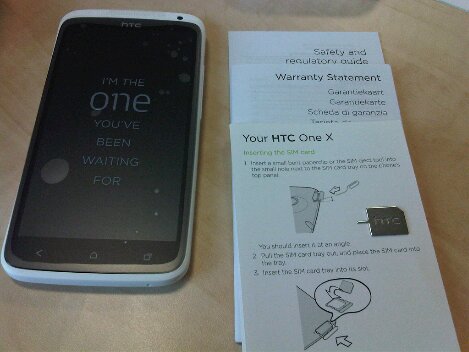 Well James. We used to like you. You were our friend once, but now you're dangling the HTC One X in front of us but, due to an embargo, we can't get it until April 4th.
If you've ordered one (for £497.98) then you only have to wait until Wednesday, so that's not too bad. Until then James has sent these tempting shots from his desk at unlocked-mobiles.com.. Grrr… (shakes fist)..
Look! There's boxes and boxes and boxes of them! Droool….
Links – Unlocked-mobiles.com – Up close