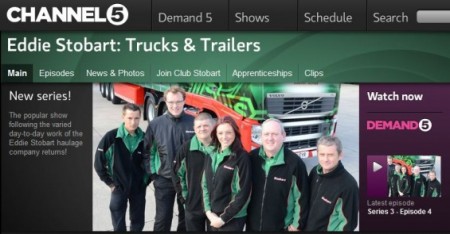 Channel 5. Ahhh.. it's 15 years old. Who can believe it eh? Anyone remember all those VCR's getting re-programmed by engineers? What was it all for eh? Now all those crummy analogue transmitters are getting turned off and we've all thrown those video recorders in the bin. Pah…
Where was I ?
Big Brother, Home and Away, Police Interceptors and, of course, Eddie Stobart: Trucks and Trailers. Who's gonna want to miss all THAT FUN HUH?! COME ON !!! IT'S LIKE EYE TREACLE !!! yEah!!!
Sorry.. too much coffee.
Anyhow, they're working on an Android app which will let you watch programmes on the move. The channel is also to develop a Samsung and LG app for connected TV's and for the PS3. It's already available for iPhone and iPad.
Link – NMA