Three have announced pricing today for 'the new iPad' from Apple which will go on sale this Friday.
All plans listed below include a stonking 15GB a month allowance which blows every other network away with regards to allowance. All deals below are based on 24month contracts
Paired with Three's impressive HSPA+ network this is a fantastic deal for anyone after the latest most wanted item.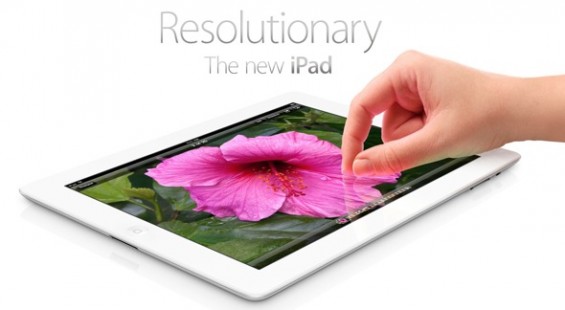 16GB – £99 upfront and £29 per month
16GB – £159 upfront and £25 per month
32GB – £169 upfront and £29 per month
32GB – £229 upfront and £25 per month
64GB – £249 upfront and £29 per month
64GB – £299 upfront and £25 per month
No other networks have announced pricing yet but will have to soon with Friday being launch day
Anyone wanting to just purchase an iPad from Three will pay £479 for 16GB, £549 for 32GB and £629 for the 64GB model
Link: Mobile Today