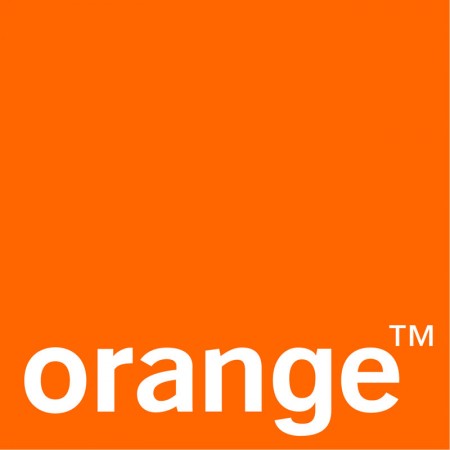 So, you know how it is. You've got one of those home phone and broadband packages but, when you call a mobile phone, it's not included in the deal. Somehow, every month, you go way beyond the "headline figure" that got you hooked into the deal in the first place.
Orange have a solution, and right now you'll get 1000 mobile minutes included in the plan for the first 12 months – that's over 16 hours of mobile calls per month in the deal.
The top package is £15 per month, plus the obligatory line rental that every landline provider tends to hide away in the small print (it's £13.50 per month), so that's £28.50 per month for "up to 20Mb" broadband, a phone line and inclusive calls. Oh, and you have to add another fiver if you're not an Orange customer.
It looks like fibre optic / FTTC isn't offered currently. Although personally I've spoken to three different sales advisors from BT Broadband only to be told that "we don't know what FTTC is, would you like BT Infinity instead?" .. I'm very tempted to dump my fibre connection and go with this instead.
Link – Orange Broadband
Orange transforms the broadband and calls market with the launch of the UK's first plan that includes a mobile minutes allowance

In a UK first, Orange introduces inclusive mobile minutes into its latest home broadband and calls plan For March only, to celebrate the launch, new and upgrading customers will receive double the inclusive mobile minutes allowance for their first 12 months

London, UK – 6 March 2012 – Orange today launched the UK's first home broadband package that not only offers unlimited broadband and landline calls to 30 countries, but also 500 inclusive minutes to mobile phones per month, continuing its commitment to provide the best value home broadband in the UK.

At a time when 29% of Brits refuse to call mobiles from their home phone due to fear of costs, and over half (55%) agreeing that they would use their home phone more if inclusive minutes to mobiles were included in their plan[1], Orange has introduced this new package to give customers and their families peace of mind when using their landline to call mobiles.

Any new or upgrading Orange customers signing up to the new home broadband package in March can also take advantage of a one month only special offer, which will see them receive 1000 inclusive mobile minutes per month – double the standard 500 minutes. The new plan, available immediately, is perfect for families who are cost conscious and, as a result, limit the amount of time they spend calling friend and family mobiles from their landline.

The new Broadband and Anytime Mobile Calls plan joins the existing stable of plans which offer Orange mobile customers the best value unlimited broadband and calls across the country. For just £15 per month, customers can now benefit from a 12 month home broadband price plan with no connection fee, unlimited broadband usage, inclusive anytime calls to landlines, 500 inclusive minutes to mobile phones and landline calls to 30 international countries.*

The Broadband and Anytime Mobile Calls plan also comes complete with McAfee Anti-virus 2012 + Parental controls, a top of the range Bright Box wireless 'n-series' router, and access to a great range of Orange brand benefits, including Orange Wednesdays and Orange Films to Go. Orange pay monthly mobile customers taking up Orange home broadband and calls will also benefit from inclusive Wi-Fi hotspot access to over 200,000 locations across the country.

Sylvain Thevenot, Director of Marketing & Propositions, Orange Broadband said: "We want to make keeping in touch with friends and family, no matter where they are, as simple as possible. This is why we have taken our plans to the next level and created the UK's first ever package with inclusive mobile minutes. Our new plan continues to play a part in our commitment to offer our customers the most transparent and best value broadband deals across the country."

The new plans will be supported with a Brighter Broadband marketing campaign, which includes digital and in-store placements, and direct marketing to existing customers, all using the exciting new Orange Ninja creative.

Orange recently won the Best Customer Benefits award at the 2012 uSwitch.com Broadband Awards.

To find out more about the new home broadband and calls price plans in the UK, please visit www.orange.co.uk/broadband