What is it about a brand? I had a pretty long conversation this evening about just that. Sure, specs and build quality matter. Innovation, ease-of-use and simplicity matters. However, there's a definite brand following that people might not admit to.
Take Apple for example. Truth be told, there's a number of Apple products here at Mobile World Congress. The trouble is, most of them are being used by the attendees. Apple, as a brand, is now so strong that it can sell vast quantities despite technical and ethical problems. Prada have attached their well-respected brand to the LG Prada 3.0 handset. It's a sign of quality, of status.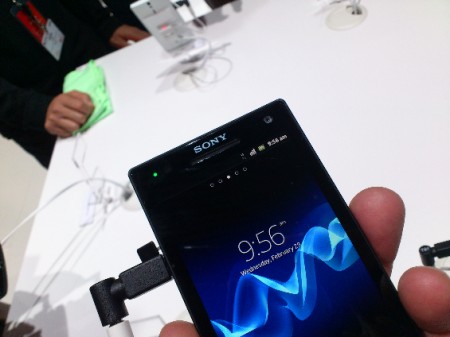 So I wondered. What if those shiny new Android phones announced by Sony this week were still "Sony Ericsson".
Would you buy them?
With Sony you almost attach some expectations to the device before you buy it – quality, design and reliability.
Personally I think "the brand" carries a lot of weight with customers. Put an iPhone next to an equally good phone by a less well-known brand and I bet people would buy the iPhone.
We knew Nokia had one last Symbian phone, but to release one with a 41 megapixel camera and grabbing headlines all over the world, that's certainly one way to get your brand known again. Nokia, it must be said, have taken a battering lately and have slipped from the top-spot amidst strong competition from all sides. They gradually known only for their feature and entry-level phones instead of their smartphones and it's a hard hill to climb again.
Here in Barcelona, especially this year, there's a noticeable surge of companies announcing phones. In some cases they're companies that aren't well-known for making mobiles here in Europe. Fujitsu, Panasonic, ZTE and NEC to name just a few. In some cases these manufacturers are aware of this, choosing in their early years to allow "white labelling", with networks and other companies sticking their more respected, well known brand onto the device. It's a route that worked for HTC and seems to be working for Huawei too. After years of having their name "hidden" Vodafone are now ranging the Ascend G 300 with the Huawei name.