Vodafone and Huawei have arranged to bring the new Ascend G300 Android powered smartphone to the UK under their own name which a first for Huawei who normally let operators brand their phones as their own.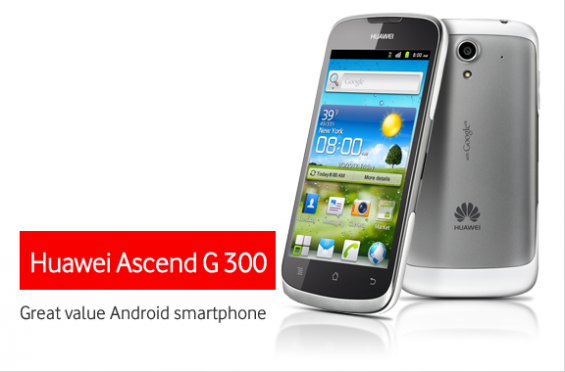 Vodafone UK and Ireland head of terminals Dee Kaul said
Vodafone recognises the ambition of Huawei as we become a genuine partner of choice and a serious alternative for future growth and co-prosperity.

We've collaborated successfully with Huawei for several years introducing a popular range of Vodafone branded devices to our customers.
Link: Vodafone Coming Soon – G300 Hands On