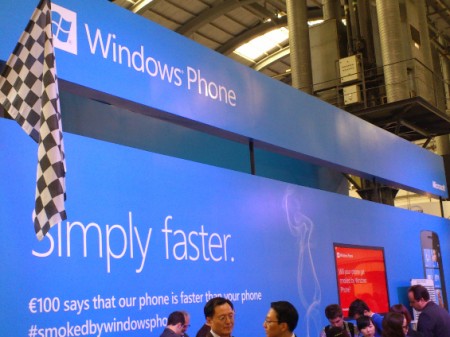 Microsoft don't really have a booth if I'm honest. They don't even have a stand. Sure, they're displaying the latest phones running Windows Phone, plus some older ones too. I took a look at the Fujitsu IS12T yesterday, which is one of the 8 on show.
This year they're concentrating on speed. Not necessarily CPU power – this is how quickly you can access your social media, calls and so on. They're offering cold hard cash to anyone who can beat them, so if you were to perhaps "rearrange" the necessary widgets on your Android phone then you'd be pretty rich pretty quick.
Here's a look at Windows Phone here in Barcelona 2012.