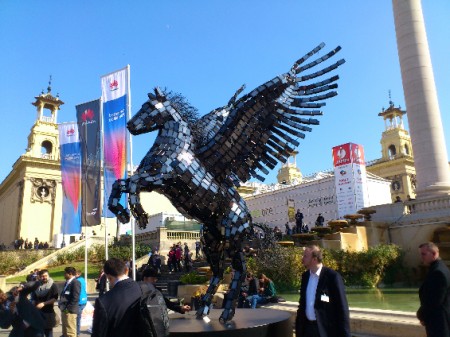 Check this out. Good yes? A flying horse, right there in the middle of Mobile World Congress, looking down over the Fira.
However, get a little closer and you may notice something. It's actually made from Huawei Ascend D phones. Dozens and dozens Hundreds of them, all attached to a wire frame to make this thing. Crazy.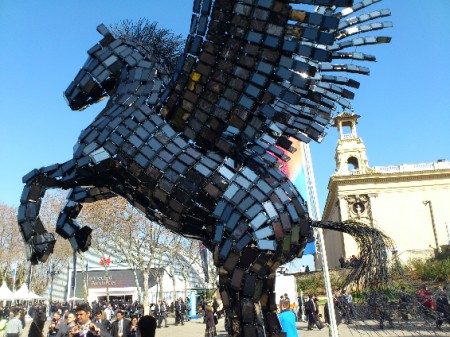 Are they all just shells? Well, the presence of a rather large security guard saying "NO TOUCH" made our mind up, but you're free to decide..
Link – Huawei Ascend D