ZTE have announced two new devices that will be unveiled at MWC in Barcelona at the end of the month.
The first device announced is the ZTE PF200 which has a 4.3-inch qHD resolution screen, an 8-megapixel rear camera and a front-facing camera for video calling. It also has LTE, UMTS and GSM radios, as well as NFC, and DLNA and MHL high-def outputs. Pretty impressive specs really. Definitely a move away from their devices of past.


The second device is the ZTE N910 which has a WVGA resolution screen, a 5-megapixel rear camera and front-facing camera for video calling.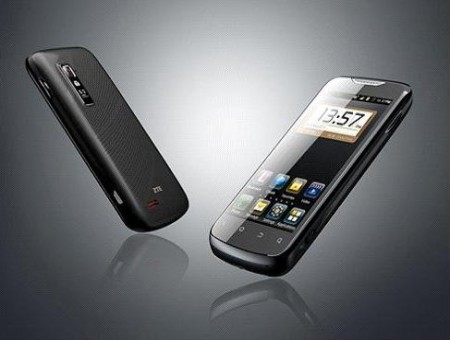 The ZTE press release also mentions that the two devices will launch with Ice Cream Sandwich onboard and that they will have 1.2 and 1.5 ghz processors. But they neglect to mention which way round. I'm guessing the 1.5 on the higher spec PF200. The N910 also doesn't mention GSM so we may only get to see the PF200 in the UK.
Either way it's good to see Android's smaller manufacturers continuing to release devices to the market. Especially with what sounds to be fairly mid-high end devices.
We will be at MWC at the end of the month and we will more than likely be seeing these phones. Stay tuned.
SHENZHEN, China–(BUSINESS WIRE)–ZTE Corporation ("ZTE") (H share stock code: 0763.HK / A share stock code: 000063.SZ), a publicly-listed global provider of telecommunications equipment and network solutions, is planning to launch two new LTE handsets running Android 4.0 (Ice Cream Sandwich) with 1.2GHz and 1.5GHz chipsets at the forthcoming Mobile World Congress telecoms industry show in Barcelona.
The PF200 smart phone will have a 4.3 inch QHD capacitive touch screen, with an 8MP camera and 1080p front facing camera for video calling. The handset will work across all the main LTE, UMTS and GSM spectrums, and will come with Bluetooth 2.1, GPS, WiFi, A-GPS, digital living network alliance (DLNA) compatibility, mobile high-definition link (MHL) for connecting to home audio and video devices, and near field communications (NFC) capability.
The N910 handset will work across LTE FDD, CDMA and EVDO spectrums. It has a WVGA (800 x 480) capacitive touch screen, with 5MP autofocus and flash camera with a 1080p front facing camera for video calling. Features will include GPOS, WiFi, Bluetooth and DLNA capability.
"These LTE devices are the fore-runners of a wide range of LTE devices ZTE will bring to the market in the coming months, and as more and more LTE networks come on stream," said Mr. He Shiyou, Executive Vice President and Head of the Terminal Division of ZTE. "They will be feature products – among a very wide range of devices on display at the ZTE stand at Mobile World Congress 2012."
ZTE will be on stand B145 in Hall 8 at Mobile World Congress 2012
Source – Android Central – ZTE