On my daily flick through the different networks coming soon sections I found the upcoming Sony Xperia S on T-Mobile. No prices, no solid dates, it just says March. I also found it on Three as well here.
There is only a form to fill in if you want them to email when it comes into stock. They only picture the black one, which is a shame. The Xperia S is going to be a great phone as the spec is really high and Sony have added a lot of really cool features. If they update it to ICS quickly they are going to be onto a real winner with the Xperia S.
We heard about Three and T-Mobile taking this handset last month, but it's good to see that things are still on track for March.
4.3″ HD Reality Display 1280×720 pixels
1.5ghz dual core processor
12 megapixel fast-capture camera
Aperture – f/2.4
Connectable to TV via HDMI
 128.0 × 64.0 × 10.6 mm / 5.0 × 2.5 × 0.4 inches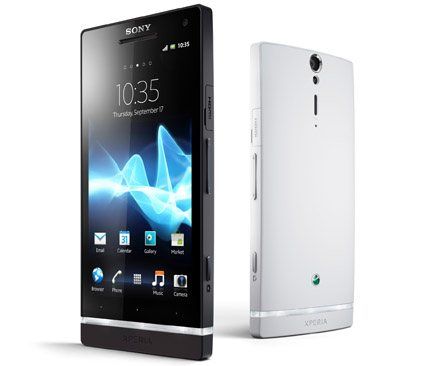 Source – T-Mobile – Three
Earlier stories – Xperia S coming to Three – T-Mobile