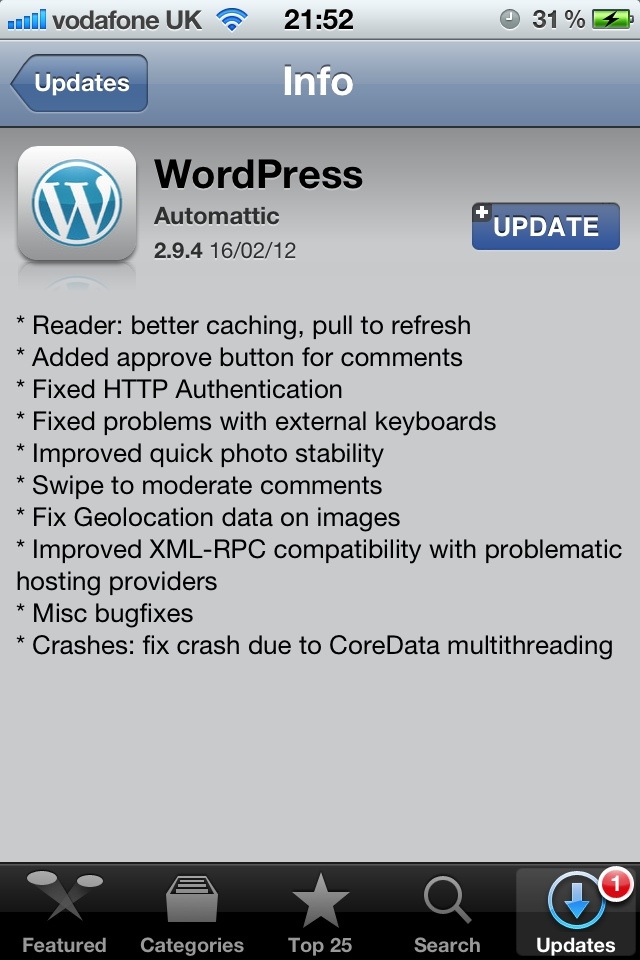 WordPress for iOS has had a number of changes and a couple of features added in a new update which is available to download from the App Store now.
Blog from your device? A number of writers here at coolsmartphone do, me included. Updates to "useful" software are always welcome and this includes a good number of changes.
Newly added:
The reader now allows for better caching and a pull to refresh feature.
You can now approve comments with a button, not sure how this was done before but a button always simplifies things.
Fixed HTTP Authentication.
Fixed problems with external keyboards.
Improved quick photo stability.
You can now swipe to moderate comments.
Fixed Geolocation data on images.
Had issues with XML-RPC from your host? Automattic have improved compatibility.
An issue with CoreData multithreading has been fixed to improve stability.
Other bugfixes.
Now Apple just need to get the 4S battery issues finally fixed, hopefully I can get this story up before my phone goes flat.
Go on, get the update or download the updated app and blog. Who knows, you may be able to write here at coolsmartphone.com.