Yesterday Sony Ericsson announced that they had won four iF awards in the telecommunications category, these awards were for the design of the Xperia active, Xperia ray, Xperia mini pro and Mix Walkman. The Xperia active smartphone receives highest level gold award. The ceremony actually took place in Munich, Germany on February 9th.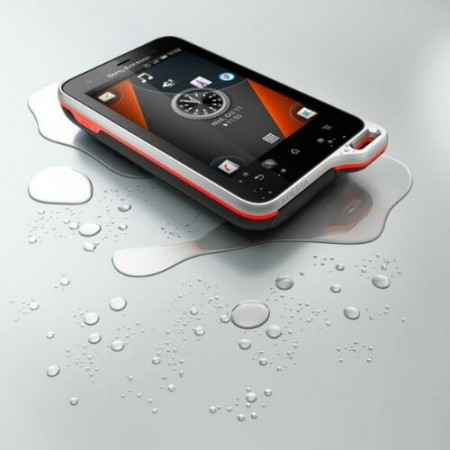 The iF awards are regarded as an indicator of outstanding quality in design. These awards will hopefully be a good boost for Sony Ericsson / Sony who are about to release their latest range of devices. The Xperia S is due out very soon. Hopefully Sony Ericsson / Sony will get an update to Ice Cream Sandwich out fairly quickly or a lot of people will be complaining.
Here is the press release for the awards.
14 February 2012, London, UK – Sony Ericsson today announced it has received four 2012 iF product design awards in the telecommunications category. Xperia™ active received the highest level of recognition, the gold award. The iF jury's comprehensive judging criteria included quality of design and finish, choice of materials, environmental impact and functionality. The ceremony took place in Munich, Germany on February 9.
"The Xperia active smartphone reflects our commitment to offer handsets for active consumers with stunning design inside and out," said Jeanna Kimbré, Director of Creative Product Design for Sony Ericsson. "Design has always been a cornerstone of how we approach innovation and we will continue to build on this success with the new iconic design language introduced as part of our 2012 portfolio."
The iF product design gold award recognises the very best designs in the telecommunications industry. Xperia active boasts a scratch resistant touch display that can be used even when fingers are wet and boasts technology that enables the display to be seen in bright sunshine.
"We warmly congratulate Sony Ericsson for its first iF gold award. Xperia active is a very functional smartphone with a highly elegant design. Especially for sport users, it is the number one choice and the water and dust-resistance make it a very special product – a symbiosis of functionality and elegance," said Ralph Wiegmann, Managing Director of iF International Forum Design GmbH in Hannover.
Sony Ericsson carefully chose the materials for Xperia active to ensure the best aesthetics were used and that the smartphone is durable, sustainable and functional. A sturdy aluminum frame surrounds and protects the display and embodies the essence of Xperia active – utilitarian elegance.
Xperia range – award winning designs
The iF awards recognised the wider Xperia range and awarded Xperia ray, Mix Walkman and Xperia mini pro with product design awards. The breadth of awards demonstrates Sony Ericsson's commitment to create beautifully designed smartphones across the portfolio without sacrificing functionality.
Xperia ray offers a slim, yet dynamic shape which can perfectly fit into the palm of a consumer's hand. The aluminum sides give the product a premium expression and a positive tactile experience. The interchangeable band on Mix Walkman allows consumers to express themselves and their personality via their handset. The precision of the clean front surface together with the soft curvature on the back creates a product with a distinct feeling. Xperia™ mini pro boasts a QWERTY keyboard to enable fast typing and the fusion of exquisite lacquers, reflective metal and colorful accents create a stylish, fresh and energetic look.
The iF product design awards are an internationally recognized label for award-winning design and a symbol for outstanding achievements in design.