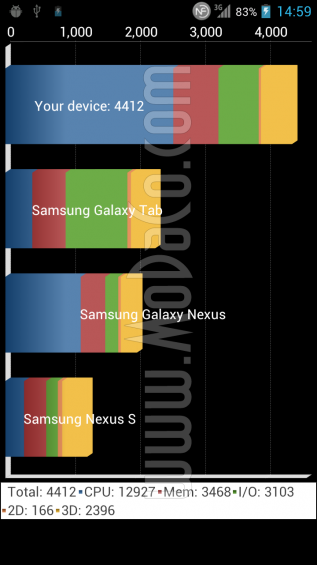 It looks like we've got another LG device heading to Mobile World Congress. Hot on the heels of the LG CX2 is the LG X3 and, by the looks of the naming convention, we assume that they should either be the LG X2 and LG X3 or LG CX2 and LG CX3. Either way, this one is known internally as the P880.
Details match up with those flying around the web but there's now screenshots to drool over too, and check out the speed of that Tegra 3 CPU! 🙂
Specs included that Tegra 3 quad-core CPU running Android 4.0.3 (Ice Cream Sandwich) on a 4.7″ HD 720×1280 screen. There's also some trick CPU geekiness to help prolong with 2000mAh battery life. Other details include 16GB of on-board memory, microSD, 8 megapixel camera (with a super-fast shutter) and a face-pointing 1.3 megapixel camera
We will, of course, be reporting live from Mobile World Congress and will bring you snaps and further details in a few days time.
Link – MoDaCo