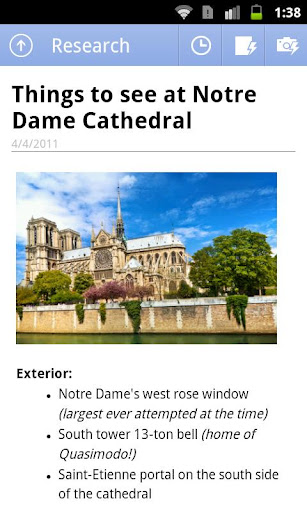 Who needs a Windows Phone when you can get great Microsoft apps for Android eh? (Ducks)
With this free version of Microsoft OneNote Mobile you can create up to 500 notes before upgrading through an in-app purchase.
You'll need a Microsoft LiveID to get going, then you can start creating notes with pictures, bullets and checkboxes. It'll also let you upload and sync to Microsoft SkyDrive for online access anywhere.
Link – Microsoft OneNote
Credit – Lee