With childrens' online safety a continuing concern for parents, Norton today announced their new Safety Minder app for Android. The free app allows parents to monitor their kids' mobile phone activities in the same manner as they currently do for home PCs.
Used in conjunction with Norton's Online Family website, parents can view what sites kids are visiting on their smartphone, and set up filters to block inappropriate sites.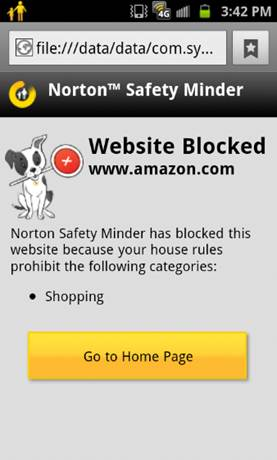 While Safety Minder and Online Family are both free, a $29.99 subscription to Online Family Premier brings additional benefits of tracking text and MMS messages, creating white- and black-lists of friends who a child may or may not exchange messages with, and viewing all the apps that are installed and uninstalled on the kid's phone.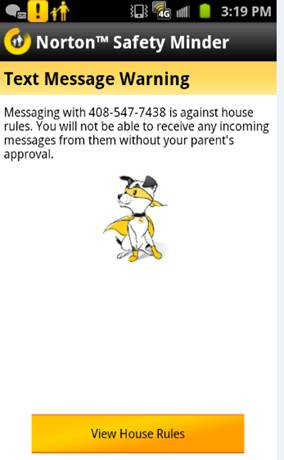 Norton are keen to emphasise that Safety Minder is not a spy tool – with the app installed, kids will see an icon, so they're aware that their phone is being monitored. As the above images show, any time a filter is triggered, the app displays a clear explanation as to why the child has been blocked from performing the action. This can be used as a starting point for an open discussion between parent and child about online safety and its importance.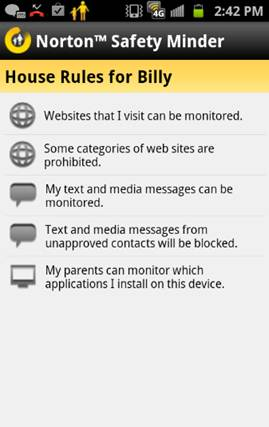 Norton Safety Minder is available now from the Android Market.