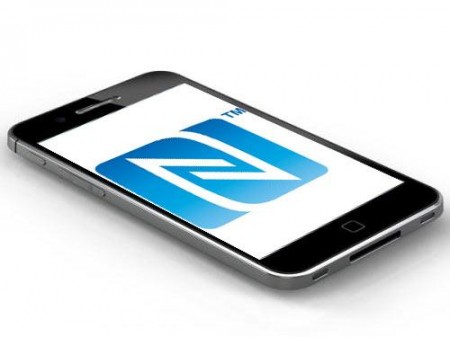 I am a big fan of cutting edge technology and have drawers and shelves full of gadgets that I've bought over the years. Back when it was launched in November, I bought the Samsung Galaxy Nexus – having defected from iPhone. This powerful Smartphone has the Near Field Communications (NFC) chip built in and I was surprised to find that more devices than I realised do as well. A quick look through the list on the www.nfcworld.com site reveals some of the devices available today:
Samsung Galaxy Nexus
Google Nexus S
Samsung Galaxy SII
Various Blackberry
Various Nokia
And several more, with more coming: although I've yet to actually find anybody I know that has an NFC device and I work in a pretty tech savvy environment.
We touched on this before too with a showcase from Gemalto who supplied a great video of the various methods that the technology can be used for.
Current rumours are that Apple are going to enable the iPhone 5 with an NFC chip to utilise the forthcoming iWallet and Nokia have also hinted that they are working on using NFC in a new Lumia model for connecting to external accessories.


I like the idea of being able to pay for things with a swipe of my phone: I take my phone everywhere, like I'm sure most Smartphone owners do, but a lot will depend on support from retailers. There will be competition no doubt so will be interesting to see how they  respond to enabling the services. Last year there were reports that Google are targeting the UK for mobile payments in time for the Olympics, a huge source of revenue for the country and a serious motivator for Google to make it happen.
Also worth noting that Samsung,  Visa and Lloyds TSB announced they would be launching an NFC-enabled handset specifically for the Olympic games which would provide a great launchpad for rolling out nationwide later on.
NFC has the ability to certainly cover more uses than just contact-less payments though: it could become your Oyster card for the London commute, your entry pass to work and be your room key for a hotel (this was featured on The Gadget Show a while back!).


The main concern I think is pretty obvious and will be around security. But is it any more or less secure than the methods of payment / check in etc. that we use now? To be honest, I'm more aware of where my phone is than my Oyster card as one cost over £500 and the other has about a tenner on it…
Recently Sony teased us with this great video of the Xperia and the SmartTags system:
[yframe url='http://www.youtube.com/watch?v=LfkFgtoQtFQ&feature=player_embedded']
This looks like a nice, innovative way to use NFC and am keen to see if it takes off or is just a gimmick. A quick search on the Android market reveals several NFC apps available but I haven't looked into any yet. I'll try to investigate further and report back my findings…
Are you using NFC at all with your Smartphone? I'd love to hear what you're doing or what you're planning to do – drop me a note in the comments!