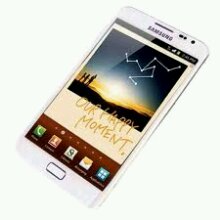 Well, so much for the "big exclusive" at John Lewis. The white Galaxy Note is already available at Clove and now eXpansys are dishing it up too. Prices start at £499.99 for the 16 GB version.
Oh, and if you're looking to get one on a contact, try our deals aswell.
If you're still undecided about the 5.3″ Super AMOLED 800 x 1280 pixels (WXGA) screen, have a read of our review.
Links – Our review – Our deals – eXpansys