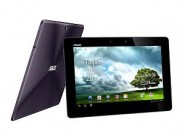 Got your Asus Transformer Prime tablet?  Me too – but apparently I've been one of the lucky ones with no GPS/Wi-Fi issues.  Well now it's been confirmed – sort of.  Asus says users who have GPS fault will get money back, but denies an issue with Wi-Fi
Asus has said that it will offer either a refund to customers who have found a GPS fault with their Asus Eee Pad Transformer Prime or an extension of the standard warranty from 12 months to 18 months.  The announcement was made in an official blog post and is the latest setback in what has been a turbulent few months for the tablet.
'sincere apologies'
Any customer who wants to keep their tablet will have their warranty extended, but if they purchased it from a retailer who offered an additional 12 months warranty, it will remain at two years.
"Asus prides itself on delivering an unrivalled user experience, and we offer our sincere apologies for any inconvenience that our customers may have encountered," the company added.
I'd like to your views – have you got one of these too?  Are you happy with it?  Did you perform the ICS (as I did on day 1 – no problems) update?
Link – Techweek