Another CES leak. How hard can it be to keep a product under wraps until a big event?
Anyway LG and Verizon have released some info about the successor to the LG 2X. It is a 4G LTE device but hopefully a GSM variant will come to the UK. The spec is pretty impressive, it's just one little thing that will totally ruin it's release. They forgot to install ICe Cream Sandwich on it. So in true LG style they will release it with Gingerbread and it will receive an update later on.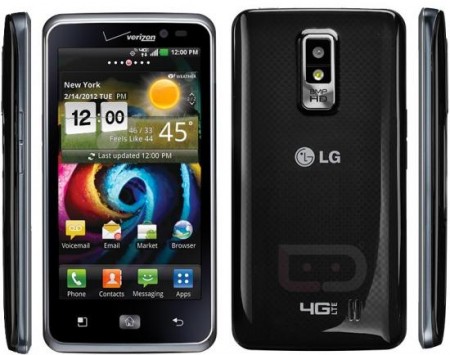 The spec is really impressive though.
4.5-inch HD IPS display screen
Gorilla Glass
1.5Ghz dual-core processor
1GB of RAM
8 megapixel camera with 1080p video recording
1.3mp front-facing camera
4GB internal memory
16GB Micro SD
A release date has already been confirmed for January 19th for the US. Hopefully we will see the UK version at MWC.
This does look like a really good device. It's just let down by LG and their backwards view on software updates. Lets hope this is less of a disaster than the LG 2X and it's update cycle.
Source – Product Reviews