I got one of those super cheap HTC Flyers over christmas and it received an over the air update fairly quickly (it is the 32gb 3g model). It was reported yesterday that the 16gb WIFI model has also started to receive the update. So here is a quick look at what HTC have changed in Honeycomb and what they have changed from the previous Gingerbread Rom.
If you have used a Sense device before you can pretty much guess what HTC have done all over Honeycomb. But saying that I quite like it. You get a selection of Sense clocks, a few power control bars, a selection of different people widgets, the Sense calculator widgets, bookmarks, calendars, agenda lists, weather, pictures, music, friend stream, stocks, my shelf, navigate, news, a selection of individual toggles, watch, plus all of the normal Honeycomb widgets like youtube and gmail. Normally on a phone the Sense widgets really get 8on my nerves. Here though they really add something to the Honeycomb experience. Normally when using a basic vanilla version of Android I spend a while trying to find a widget or program to do something like display my contacts in a nice scrollable widget or display my pictures in a nice scrollable widget. Here with Sense you get the lot. I get that lots of people utterly despise Sense and I thought I would hate it on a tablet but it just adds to what was already a pretty cool little device.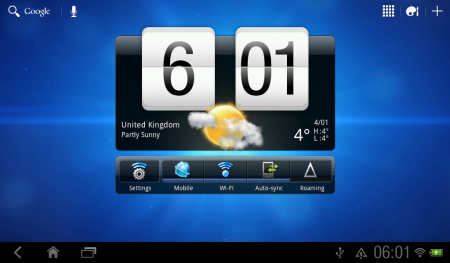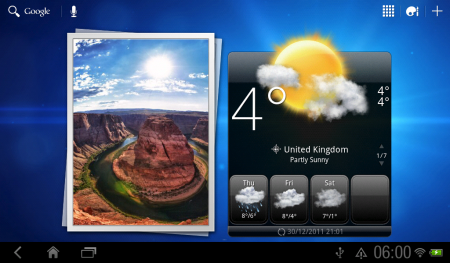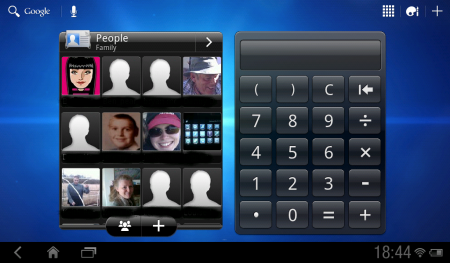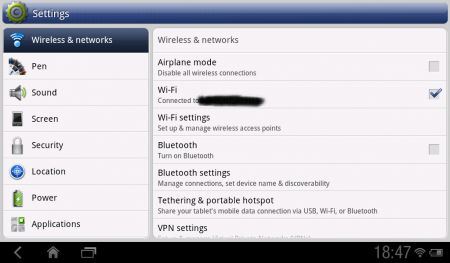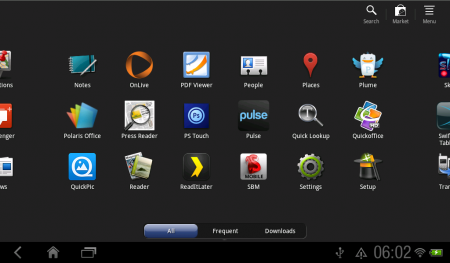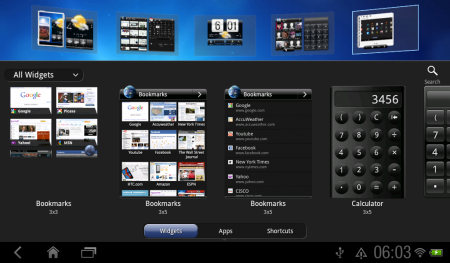 The HTC Flyer has a special pen that comes with it (certain models). It used to only be usable for taking screenshots and making notes. Now after the update the pen behaves exactly how you would expect a stylus to. So you can tap on icons or menus as you would expect. The Flyer used to have a row of handy buttons beneath the screen for back, menu and home along with a special pen only button. After the Honeycomb update these buttons are no longer needed (according to HTC) that is apart from the pen button. This now triggers a little sub menu that gives you options to take a screenshot, create a new note and to adjust pen settings. I prefer this new pen functionality as you can now draw using many art apps or create notes or just scribble on a screenshot like I have done later on.
The note taking app allows you to record voice notes, insert pictures and draw or scribble whatever you want and it will sync with Evernote.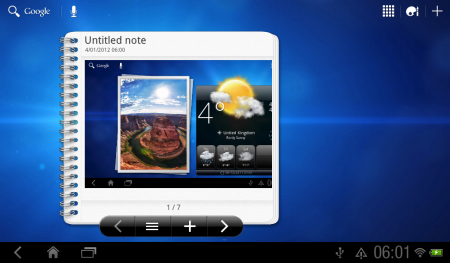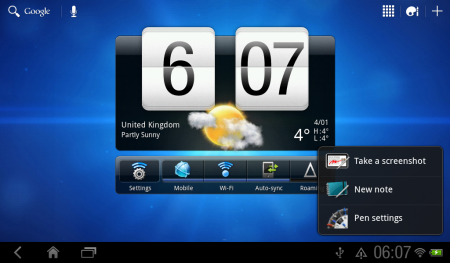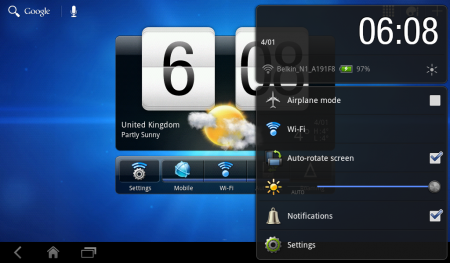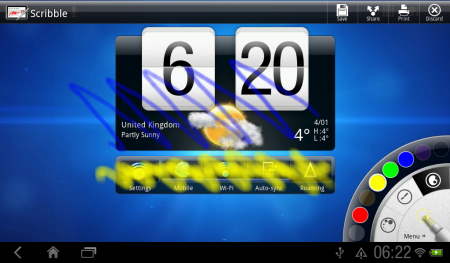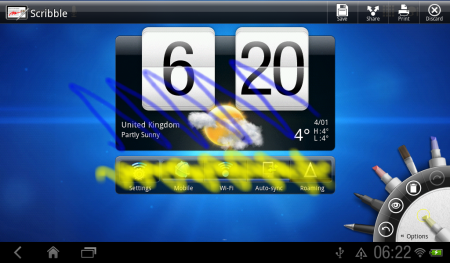 Overall I feel the Flyer is a much nicer device now. You can install tablet specific versions of apps such as Plume or Photoshop. Having the buttons beneath the screen removed is quite annoying. But there are custom Roms out there that enable the buttons. So if you fancy trying to break your Flyer to get them to work then head over to XDA. The other thing that is a shame is the fact we only got one of these because of a massive price drop. I feel the Flyer is a premium device and its quality is amazing but it certainly doesn't warrant it's previous high price. So if you can get one cheap somewhere I would jump on it quickly. Be aware though HTC have not mentioned the Flyer in the list of devices due to get an update to Ice Cream Sandwich.