During the night it looks like Adobe have released an update for Adobe Flash Player to the Market, which adds compatibility for Android 4.0. When the Samsung Galaxy Nexus was released a lot of people were surprised/shocked/angry that Flash did not work on their nice new cutting edge device. This will probably be the last update for Flash we see though as Adobe did recently announce they are not continuing development of mobile Flash.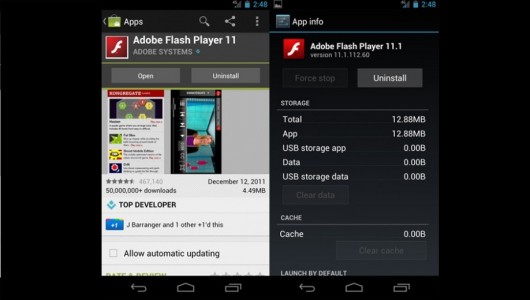 The Android Market list the following under the "what's new" tab.
What's New
What's in this version:
This update to Adobe Flash Player 11 includes compatibility with Android 4 supported devices, performance improvements and bug fixes related to security and stability. The complete set of release notes can be found at: http://adobe.ly/s16mAX
Hopefully this will all go smoothly and you can all install it and watch all of those online videos now on your new Galaxy Nexus. Let us know how you get on.