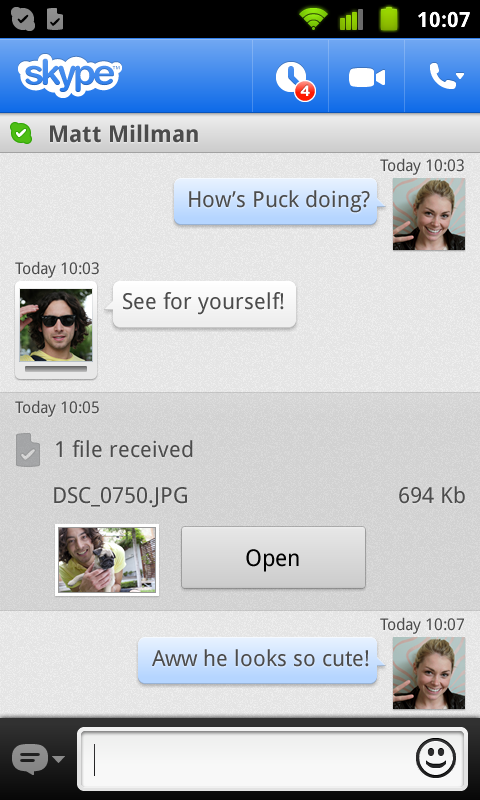 You've got Skype, right? No? Ohh man, you're missing out. The new Android refresh includes some tweaks to give you better battery life and better video quality on devices with the NVIDIA Tegra 2 CPU.
For the unaware, Skype let's you make video calls with friends, but now there's additional functionality too. You can send photos and videos during a chat over 3G of WiFi.
As always, Skype is completely free and available from the Android Market.
Link – Skype Blog
Credit – Superman