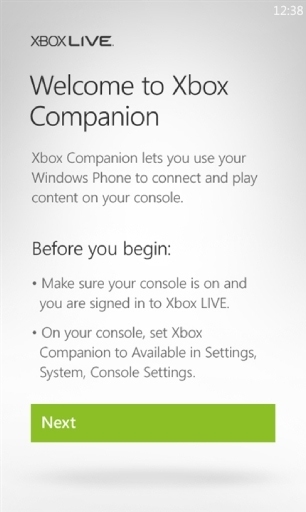 Installation: this is just a matter of going to the marketplace and downloading the app as normal but once installed you won't find it listed as initially you have to access it via the Xbox Live tile, but once there you can pin it to your start screen.
The other thing you need to do before you use it is go to your settings tab on the Xbox, then into the system tile and open console settings, second from the bottom is an Xbox companion option, select that and click available.
Now you can launch the Xbox companion from your phone.
Along the bottom of the screen there are 2 buttons a home button and a navigation button, the navigation brings up a 4-way directional pad with an 'A' button in the middle and  'Y,X,B' buttons underneath that, this allows you to navigate around the dashboard without the need for a controller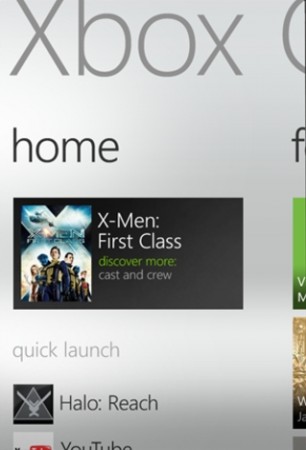 Once the app starts, you have the various screens that you can navigate, 'Home' gives you access to the recent games that you have played or are playing now or will show what section of the dashboard you are in. If you are playing a game this will appear at the top of the home screen and once selected lets you get more information on the current game or update your beacon. You can then swipe to a 'Friend's' screen, which shows you all your friends that have the game, and if they are playing it or when they last played it, clicking on a friend allows you to view all their profile details. Another swipe moves you to the 'Achievements' screen, it shows you when you got those achievements and ones you still need to get and there is also an images screen and related games that are similar to the one you are playing. The quick play list below your currently played game gives access to your last few games that you played.  This is deceptive as it doesn't actually start the game but takes you to a tab showing all the content and dlc that's available for that game it will also stop any game that you are running on the Xbox (with a warning that if you choose that option it will end your game)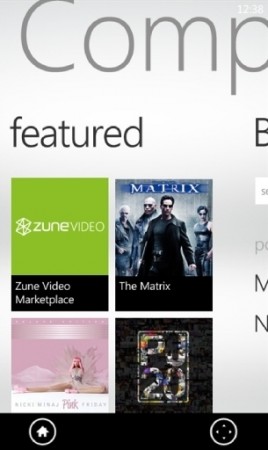 A swipe from the Home screen shows 'Featured' content, selecting the content will launch overviews of films, games or music, it will give you a cast list for the film and by selecting an actor or actress will show you other content with that actor in it.
You can also do a full Bing search to bring up content you may be looking for, from films, music or game content, finding your content will give you the option of playing it on your console.
You can launch the Zune video tab but for some reason you can't launch Zune music this is the one area that you don't get any extra content or information unless displayed in the featured screen, all you get is a display along the bottom that shows you track length and the option to skip tracks forwards and backwards.
If you select the Zune video marketplace and choose a film it will give you all the information you could want on that film and selecting play also shows you the running time and pause and play options.
All in the all app is what it says, an Xbox companion and most of the content that doesn't involve being displayed on the console can be viewed on your phone while someone else is playing on the Xbox. Your Xbox does need to be turned on and signed in for this app to work there is no content that can be displayed offline.
A very good app that only enhances the overall Xbox experience.