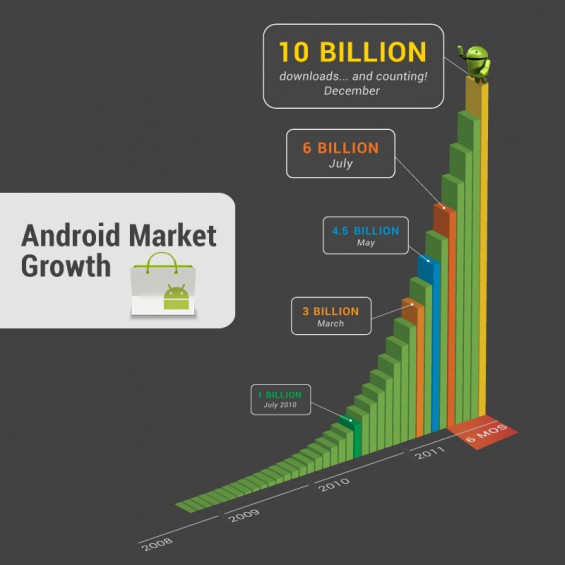 That's a number isn't it ? Go on, drink it in. 10 billion. There's only 7 billion people on this planet for chuffs sake ! In a blog post it was also announced that 1 billion apps are being downloaded every month and there's no sign of a slow-down. App downloads are increasing and many are already asking how long it'll be before the platform exceeds the amount of iOS app downloads. Apple announced that it had hit 15 billion app downloads in July.
All this good news is the reason why the 10p sale is on.
It does make you wonder though…just how many of those 10 billion downloads were paid-for apps?
Links – BBC News – Google Blog