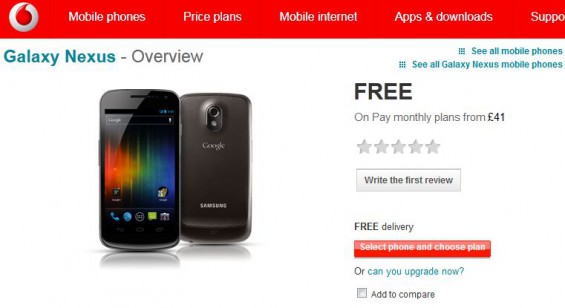 Yes!! The Galaxy Nexus is now available from Vodafone UK.
Available online here
Free from £41 a month. At that price on a 24 month plan, along with the device for free, you get 1200 minutes, Unlimited Text and 750MB of Internet (after the first 3 months of it being unlimited thanks to the Data Test Drive.)
All though we're not sure about the Volume bug issue being fixed on these devices, we had word last week that the updated handsets with the bug fix where being shipped at the beginning of this week so here's to hoping.
Are you getting one? Let us know in the comments.
Link – Vodafone.co.uk