A while back we talked about the impending trial from O2 around their femtocell technology – well the box finally arrived and I'm going to show a couple of pictures of the mythical beast.
Firstly we'll note that IT IS A TRIAL !… this is not for the general public and by invite only at the moment.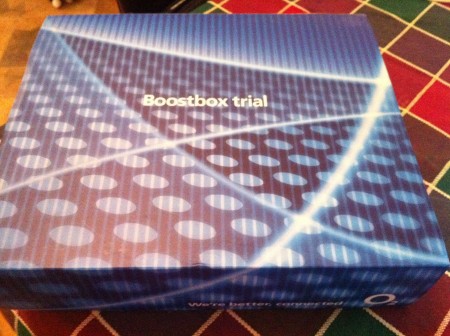 Secondly, we should note it's made by Alcatel-Lucent… the same as Vodafone's cells!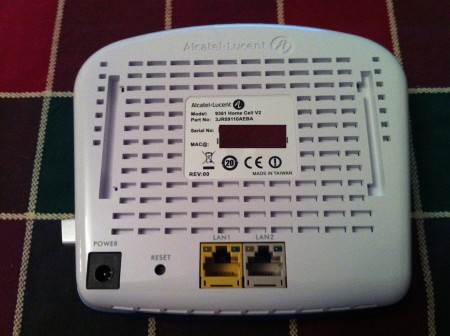 Thirdly lets compare that to my Vodafone SureSignal box …. notice anything similar?
Yes that's it – they're the SAME model number "9361 Home Cell v2". How odd?!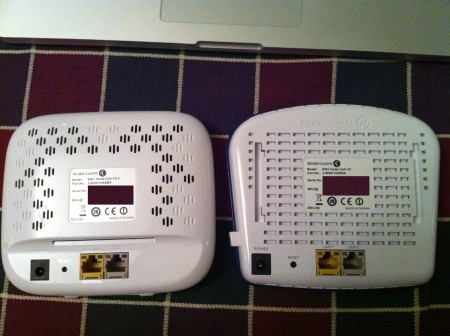 TBH I'm expecting 'normal-things' to happen here, such as 3G reception within the walls of my house (check), and decent voice quality (check).
I'll be keeping a close eye on this, as femtocells historically have a tendency to drop quality  – purely down to the fact they're chewing through your home broadband connection, so contention on your exchange will lead to poorer call quality.

So I have SureSignal and BoostBox hooked up to my BT HomeHub3 now – but which one will I prefer? There's only one way to find out …. F.I.G.H.T…!….
(PS – the logo and shape of the BoostBox sucks IMHO – though it does come with a wall mounting kit unlike the SureSignal)