Today we've got one of those XXSIM roaming cards that we mentioned the other week. It's delivered from Switzerland and carries a number from Estonia but it'll let you receive calls for free in more than 120 countries and there's no monthly fees.
There's simple roaming rates which you can check out on their site. Send a text for 0.35 cents while you're on holiday in Cyprus, make a call for 25 cents. It's all pretty self-explanatory and, unless you're planning on calling an satellite phone or something you'll be paying a lot less than you'd expect.
So, here's what you receive. Inside the envelope is another envelope containing the SIM card and a quick-start guide telling you to browse to XXSIM.com. You do that, register yourself and they'll send you a four-digit code to activate it.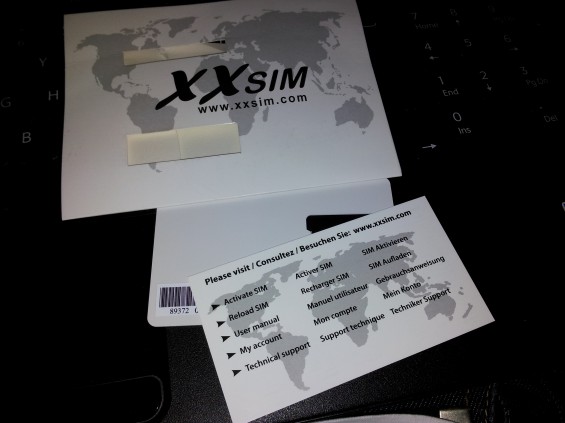 Once you've done that, you're ready to go. Add some credit and you're good to go. The card itself costs €12 and top-ups are via Visa or Mastercard. You can also buy a Micro SIM if you've got an iPhone. We signed up, then added our XXSIM number to their website. You can add multiple cards to your account if you've got employees abroad etc..
Overall we found the XXSIM to work well. It clicked onto the O2 network and the text message arrived quickly. Calls were indeed cheaper and we didn't get charged a penny for the ones we received.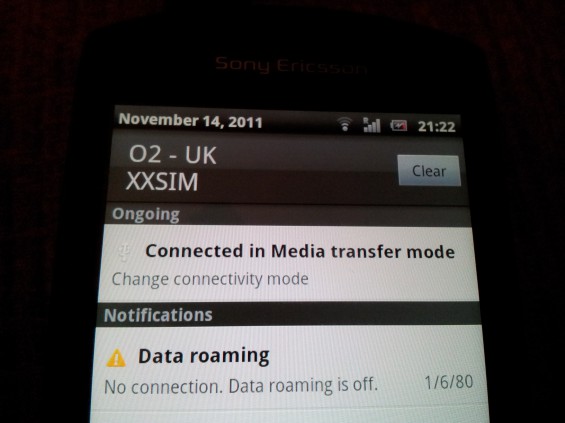 Let's say I was back in Cyprus on holiday. According to the XXSIM website calling back to the UK would cost me just €0.25 (22p) per minute and texts would cost €0.11 (10p) to send.. and if you're wondering, we've rounded those £ values up. Data costs just €0.70, or 60p per MB. Now, if I go to the Orange cost checker it's going to cost me 31p (rounded up) to make calls and 10p (rounded up) to receive calls. Don't forget that it's free to receive calls with the XXSIM when you're in Cyprus and many other destinations. That's 8p cheaper per minute to make a call back to the UK and, whilst it might not seem like much of a difference, in a 10 minute phone call you're going to save 90p.
Texts are actually about the same, with Orange charging 9p per text compared to 10p on XXSIM, but as I say – we've rounded up. As I type, €0.11 is actually 9.4p. The major difference is data. XXSIM charge 60p per MB. Orange charge a whopping £2.55 per MB.
Now, we'll be honest here. We weren't able to test this card fully as we didn't get an all-inclusive break in the Caribbean, so we're giving this very XXSIM card away to the anyone who travels often and needs one. All you need to do is follow us on Twitter and ask for it. We'd love to hear your experience with it too.
All in all, this is going to save you money, especially if you receive calls abroad and you have the balls to use the internet abroad too. The only thing I would say is that the initial €12 cost might be a little too much if you're only taking the one trip and don't intend using it again for a while.
Link – XXSIM.com