The ZTE Racer II is an entry-level smartphone following hot on the heels of the ZTE Blade and Skate. It runs Android 2.2 FroYo running on a 500MHz CPU. It has a 3.2 megapixel camera, 256MB RAM, 512ROM and 200MB of internal memory. ZTE say that despite the "basic hardware configuration" the phone "does not slow or delay when opening a map or chatting".
The Racer II has a 2.8″ QVGA screen, aGPS, 3.5mm audio port, compass, proximity sensor and an accelerometer sensor. It's now launching on the Meteor and eMobile networks in Ireland. It will also be available in Carphone Warehouse and Xtravision
Link – ZTE.com.cn – Meteor – eMobile
Credit – Reversephonelookup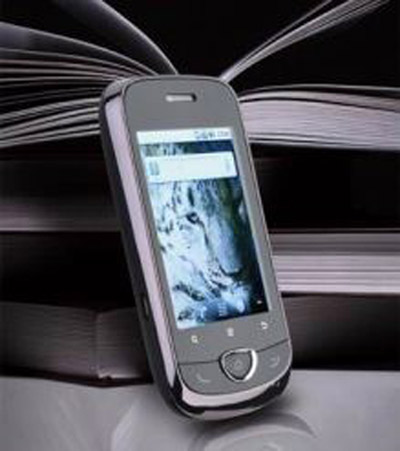 Meteor and eMobile debut ZTE Racer II in Ireland

ZTE Racer II delivers Android experience to mass market

10 November 2011, Shenzhen, China – ZTE Corporation ("ZTE") (H share stock code: 0763.HK/A share stock code: 000063.SZ), a publicly-listed global provider of telecommunications equipment and network solutions, today announced the availability of its latest Android Smartphone, the Racer II (two), on Irish mobile network operators Meteor and eMobile.

The Racer II will come with the Android 2.2 Froyo operating system and be available in over 200 stores across Ireland. In addition to its availability direct from mobile operators Meteor and eMobile, the Racer II will also be available in selected Meteor affiliated stores as well as Carphone Warehouse and Xtravision stores. The capacitive touch screen device will come with all the latest Smartphone features that tech-savvy mobile device users have come to expect including A-GPS, an accelerometer, Wi-Fi, Bluetooth, and 2G/3G connectivity. In addition, it has a 3.2 MP camera, a 2 GB micro SD memory card and a stereo FM radio. The unit weighs just 100g. The handset will be available at extremely competitive entry-level prepay and post pay prices this Christmas.

"This is the first ZTE own-branded handset to be launched in Ireland and will be exclusively available from Meteor and eMobile. ZTE came to Ireland earlier this year with ambitions to grow its presence in line with its global ambitions to become a top three terminals player by 2015," said Jason Zhao, General Manager of ZTE Ireland. "We anticipate that following the launch of the Racer II, our operations will expand, creating further employment opportunities in the Irish Market. ZTE has a strong track record for bringing in the best local talent."

"We're delighted to introduce the ZTE Racer II, which is exclusive to Meteor and eMobile, as part of our extensive Christmas range of Smartphones. We are committed to offering high quality and affordable Smartphones to our customers, with demand for Smartphones expected to reach unprecedented levels in the coming months. ZTE has become one of the major brands in mobile devices around the world and we are looking forward to working with them as they expand their presence in the Irish market through 2012," said Kealan Donoghue, Head of Devices at Meteor and eMobile.

ZTE is a leading global provider of both telecommunications equipment and handset devices, serving over 500 partners in over 140 countries. IDC, ABI Research and Strategy Analytics have all rated ZTE as the fourth largest mobile handset maker by market share in 2011. With over 85,000 employees worldwide, ZTE aims to continue growth outside China.