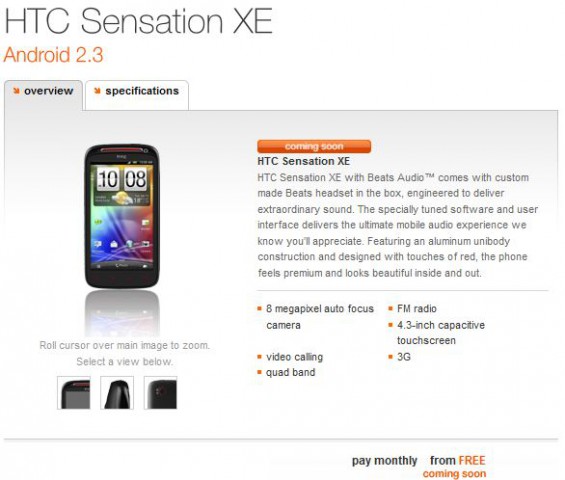 Well.. look what we have here.
Thanks to somobile for the tip here, Orange now have the Sensation XE on their "Coming soon" pages. It's a bit like the standard Sensation, except a bit faster and with better audio via the Beats technology. You may remember that we had a hands-on with the device just after it got launched.
It comes with a dual-core 1.5GHz CPU and pounds out the tunes with the inclusive Beats headphones. Full specs are available on the Orange site
Source – somobile.co.uk
Thanks Carly !