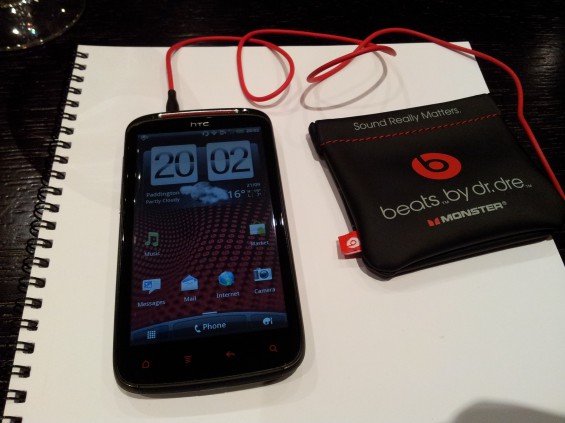 Most smartphone owners are pleased with their handsets. There is, though, one major issue that nearly every handset we've ever reviewed has. Stick your headphones in and … oh dear… the sound quality is appauling. Tinny, whimpy sounds which are just no good at all. The Sensation XE puts an end to this, with new Dr Dre Beats headphones and special technology to make those tunes sound as good as can be.

We got chance to test out the Sensation XE earlier this week and can definitely stick the Coolsmartphone approval sticker on the sound quality. The bass response has no sign of distortion and the Dr Dre Beats headphones do a stellar job of producing every sound in the audio spectrum. This can be turned off if you want but, believe me, when you have either the "in ear" or larger "over ear" Beats headphones in, you REALLY don't want to turn it off.
Android phones need this. iPhone users laugh to themselves when they compare sound quality with their handsets.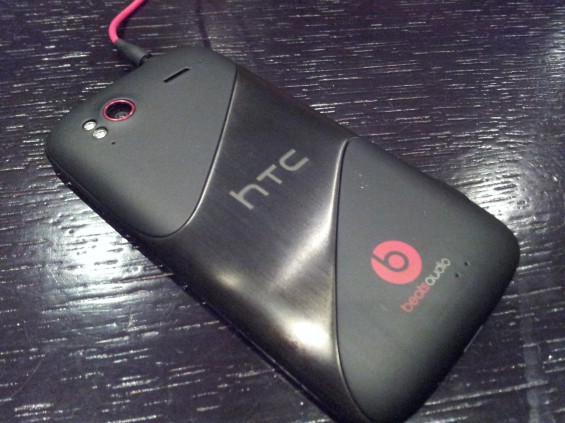 The Sensation XE looked fantastic too. Red highlights across the earpiece and on the buttons made the phone look really funky. The 4.3″ screen and easy-to-control audio interface made it a joy to use. It was speedy, well designed and seemed to deliver apps and web pages without hesitation.
I'm pretty excited about this particular handset, and we'll let you know more when a fully-finished unit is ready for review. Until then, soak up the photos..
[slideshow]