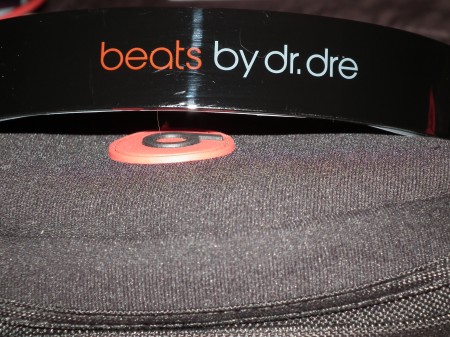 So O2 are going to be stocking the Beats Solo HD headphones very soon (along with rest of their range) and, as I have been using these headphones for the past 4 months now I thought I would share some opinions of the headphones themselves. The headphones were also on show with the HTC Sensation XE recently and Leigh got a shot of the over-the-ear ones here. The sound profile from the Sensation XE adjusts depending on which Beats headphones you plug in, which makes for a fantastic sound experience.
I have to say first and foremost that although the price of these headphones does seem to be high. Do not let that put you off though, they are incredible headphones. I have used them on various differing forms of public transport and also whilst flying and the quality of the audio that these headphones provide is second to none.
Now a bit of background on my usage of headphones so far. Like most people, I've had an iPhone and continued using the inclusive white headphones. They're convenient because I can control the music and calls but the major problem is the audio quality, which is terrible. I have tried various different headsets varying from "in ear" to "can style" and not found any that I liked or were comfortable for any more than five minutes use. I also found that I was replacing the headphones once every six to twelve months. Now obviously not everyone is as weird as I am in this regard, but music forms a big part of my day whilst on my daily commute so I want to be happy when listening to it. This is what led me to the Solo Beats for my phone and other media devices.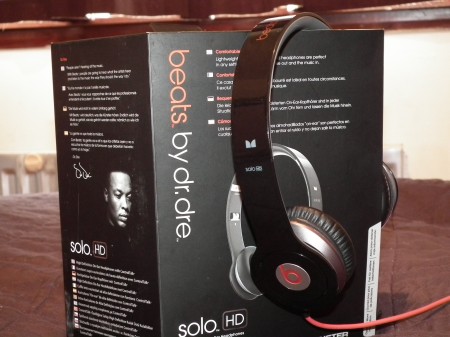 The Solo's come in quite a large box and in there are all sorts of goodies. Firstly you have two different cables which you can use to connect to your device. One is a plain headphone cable with a 3.5mm jack on either end. The other has a feature called ControlTalk. This is the system that allows iPhone and Blackberry users to take advantage of having an in-line microphone. This is something that will also be coming to the HTC range of phones due to their recently announced partnership. It works in the same way as in-line mic on the iPhone with the multiple clicks performing various different duties.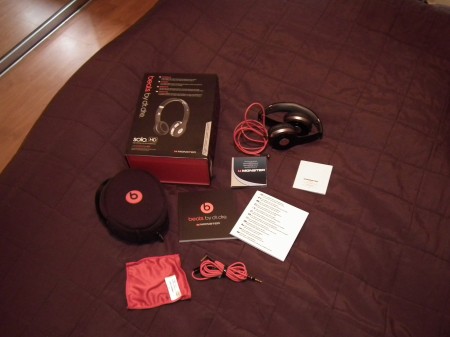 The second item in the box is a travel case for your headphones which is quite useful for keeping them safe when they are in a bag. Thirdly you also have a micro-fibre cleaning cloth as they are fingerprint magnets especially in the black variety.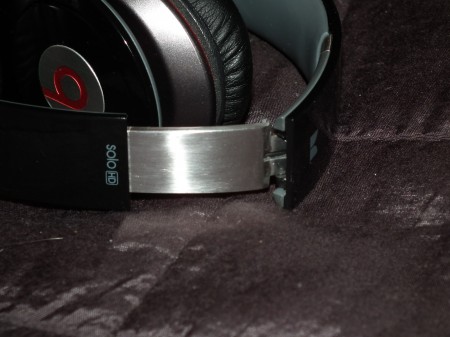 The headphones are adjustable for fit as the band will slide up or down to fit your head shape. The actual part that sits on your ears is very comfortable even if you are wearing glasses, this is still the case even in prolonged use (I have tested this on a Long haul flight).
A huge benefit for me when using these headphones has been that even though they are not noise isolating I have found that it pretty much blocks out all the surrounding noise from you environment. This also means that other people will not be subjected to you listing to that Best of Panpipes album that you have hidden away.
Overall I would have to say that although the price is steep I have been very happy with my purchase and enjoy using these headphones every day.
This is a great product range and one that is highly regarded in the music industry and celebrity land. I am very pleased that O2 have the exclusivity on this range of headphones as it is great to see networks feature some decent kit for a change.
Link – Solo HD Headphones
Thanks as always Garry