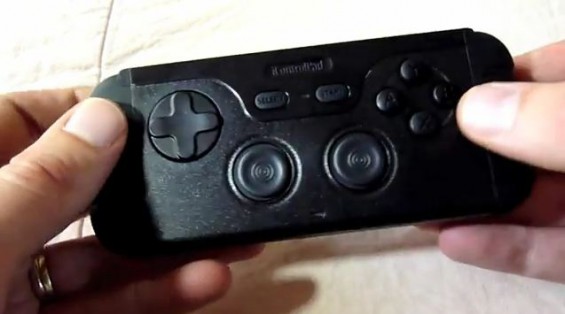 This rather special accessory fits onto a variety of handsets and instantly turns your phone into a gaming console. It comes with a built-in battery for powering both the controller and extending the battery life of your phone whilst playing those power-hungry games.
Compatible with the iPhone, Galaxy S2, Desire HD, LG Optimus S and lots more handsets you can also upgrade the firmware of the controller thanks to an on-board chip. The guys behind this controller are already prepping for a big Christmas and there's a raft of apps supporting the controller.
There's various types of holder with prices starting at £39.99 for the universal version.
Link – iControlPad