If you're browsing the web on Three, T-Mobile or Orange, listen up. A new deal has been struck with VIrgin Media Business to give the networks use of their network, plus they will add 14 regional datacentres to add extra bandwidth to the three networks.
The deal is said to be worth £100 million, with Virgin providing 1Gb/s connectivity to phone masts. This backbone will provide the platform for the next stage of mobile connectivity (4G) and will add roomier pipes for existing 3G customers.
Three and Everything Everywhere (T-Mobile and Orange) currently share 3G network access through a venture called Mobile Broadband Network Limited (MBNL). Managing Director of MBNL, Graham Payne, stated..
Mobile data and the increase in smartphone usage is a big growth opportunity for us. Connecting our end users to the online world, from any location and from any device is at the heart of what we do. Working together with Virgin Media Business, the first company in the market to offer this synchronous Gigabit Ethernet service, we will be able to scale for future demand.
Click on for the full press release.
Link – Virgin Media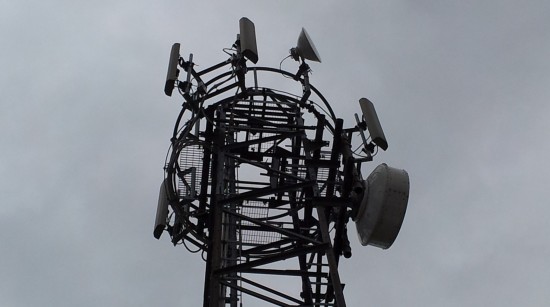 Everything Everywhere and Three set to scale with Virgin Media Business
Mobile Broadband Network signs a £100 million plus contract to provide even higher speeds for its customers

Customers of Everything Everywhere and Three are set to benefit from super-fast access to mobile data on the move. Mobile Broadband Network Ltd (MBNL[1]) is to be the first company to roll out Virgin Media Business' seamless Sync-E solution. The deployment will enable MBNL to support the explosion in data traffic and lay the foundations for a transition towards 4G. Customers of Everything Everywhere and Three will benefit from an unrivalled mobile experience and reap the true potential of existing 3G services. MBNL Ltd has signed a £100 million plus, eight year contract with Virgin Media Business.

Virgin Media Business will build 14 regional aggregation networks across the UK to enhance MBNL's bandwidth capacity. The high performance network will give consumers an even better mobile experience allowing them to push their 3G enabled functionalities from video calling through to mobile TV to the limits.

The ground breaking technology is set to be the UK's only synchronous Ethernet mobile backhaul service. The first phase of deployment will see MBNL harness the power of the 1 Gigabit per second (Gbps) Ethernet service, ensuring that mobile data users will have continuous access to the high bandwidth network. Everything Everywhere and Three will benefit from the increased capacity, enabling them to better transport the huge amounts of data that their combined 35.2 million customers consume when accessing social networking sites, mobile video, mobile music, the mobile internet and applications.

With mobile data traffic set to increase by 33 times over the next decade[2], all mobile operators are under increasing pressure to deal with the surge in mobile data. The mobile backhaul network will unlock capacity for the future and ensure that whether a user is purchasing several albums at a time, streaming HD video or downloading applications built using augmented reality technology that the experience will be seamless.

Neil Berkett, Chief Executive Officer of Virgin Media, said: "People no longer expect to simply make calls from their mobile phone. Being connected all the time to social networks, the internet and their favourite apps is very much a basic expectation which operators need to deliver on. Investing now means they'll be able to deal with the escalating data demands of today and tomorrow."

Graham Payne, Managing Director, MBNL, said: "Mobile data and the increase in smartphone usage is a big growth opportunity for us. Connecting our end users to the online world, from any location and from any device is at the heart of what we do. Working together with Virgin Media Business, the first company in the market to offer this synchronous Gigabit Ethernet service, we will be able to scale for future demand."

Mark Heraghty, Managing Director at Virgin Media Business said: "The mobile sector represents a compelling commercial opportunity for our business. As the only company with a nationwide fibre optic network, we can leverage that asset for all mobile network operators in the UK. This is just the beginning of our deployment and as we roll out this mobile backhaul proposition, operators will increasingly look to us as the best solution for handling the exponential growth of mobile data."

[1] Mobile Broadband Network Ltd (MBNL) is the network sharing joint venture between Everything Everywhere and Hutchison 3G UK (H3G UK).

[2] UMTS Forum: "Mobile traffic forecasts 2010-2020",