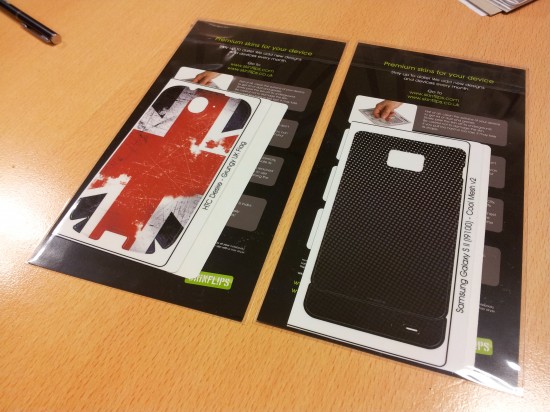 I'm not a big fan of phone covers. Over the years this has resulted in most of my phones looking a little scratched and dented, but I still refuse to add a cover because I think it hides the handset a little too much. Skinflips could change my mind – they offer custom-cut "skins" for your phone, laptop and many other devices.
You may have seen similar stick-on skins before, and you've probably struggled to get them stuck onto your phone correctly. Usually the end result is a scrunched-up sticker and lots of swearing.
First up though, we should mention that the Skinflips website has have lots of designs and you can also upload your own images or designs. Their site will let you see how the design will look too, so if you want a phone with a picture of yourself, your children or your wife / husband, you can.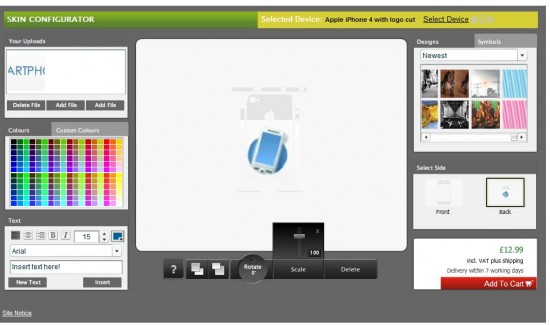 Once you've chosen your skin it's a simple order process and delivery is quick. The actual skins arrived quickly and in a sturdy cardboard envelope – no chance of bending or twisting during transport.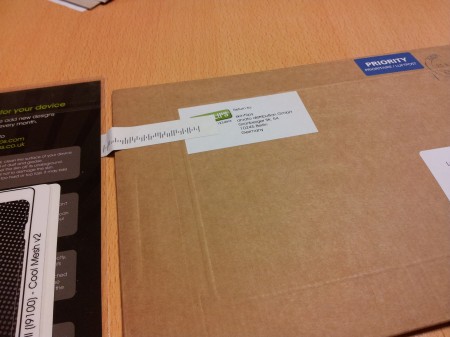 After sliding the Skinflip from it's packet you'll notice a card with some instructions on. These are fairly straight forward and merely state that you should clean your phone before applying the skin etc.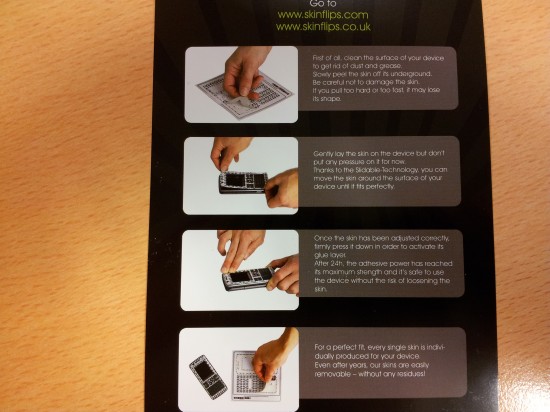 Slide the skin from the underground slowly so as not to tear it, then pop out any small holes that have been cut into the skin. The sticky glue that the skin uses is almost like a tough version of that found on post-it notes. There's no residue and it's easy to "slide" the skin around to get the position just right.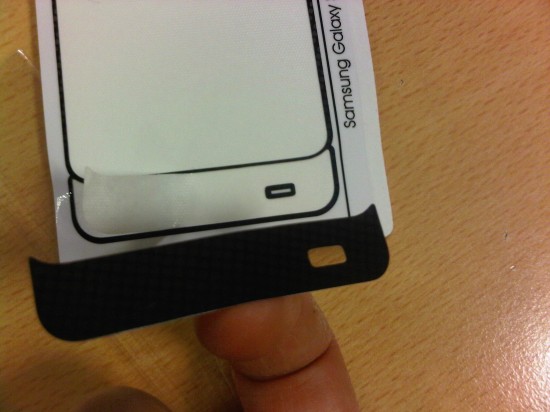 I found that the best way was to position the skin over holes that had been cut out and then carefully ease it into position. It was pretty painless to be honest and you could see how they'd thought of everything – even the light and proximity sensors (that you may not have even seen) had accurately-positioned holes.

There was an element of movement in the skins as you started to stick it down, this was good for fitting, so there's very little chance of a wonky skin.
Here's the end result on a Samsung Galaxy SII. The guys at Skinflips can produce lots of designs and for lots of different handsets, just head on over to see if there's one you'd like. More photos below..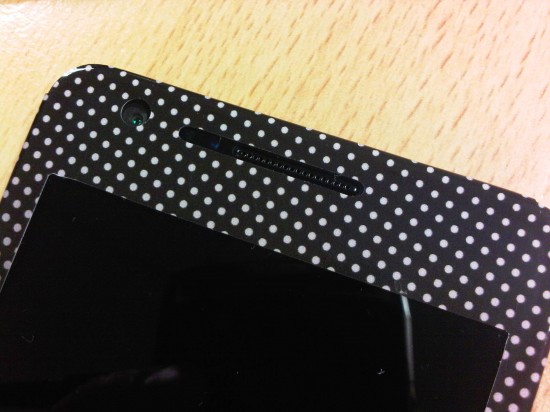 Link – Skinflips.co.uk