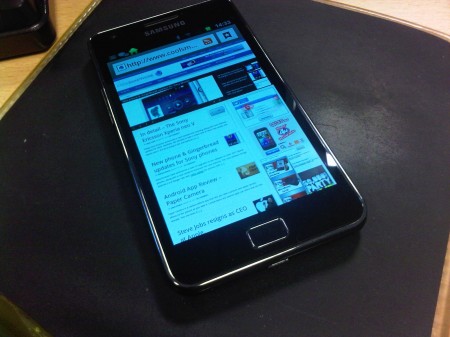 Apple have yet again taken aim at Samsung by getting an injunction to ban the sale of Galaxy handsets. The embargo is due to kick off in a few weeks time and concerns an Apple patent for an interface to "view and navigate photographs on a touch screen phone".
In recent weeks we've seen Apple hit Samsung with a similar injunction against the Galaxy Tab. Doubts were cast over the evidence and sales restarted fairly recently.
Things have now taken a rather interesting turn, with Samsung telling techradar.com that it ban would not include the UK. A spokesman told the publication that …
Today's ruling is an affirmation that the Galaxy range of products is innovative and distinctive. We will continue our plans to introduce new products and technologies that meet and exceed consumer expectations. And we will defend our intellectual property rights through the ongoing legal proceedings around the world.
Samsung have added this handy chart which details the rulings so far..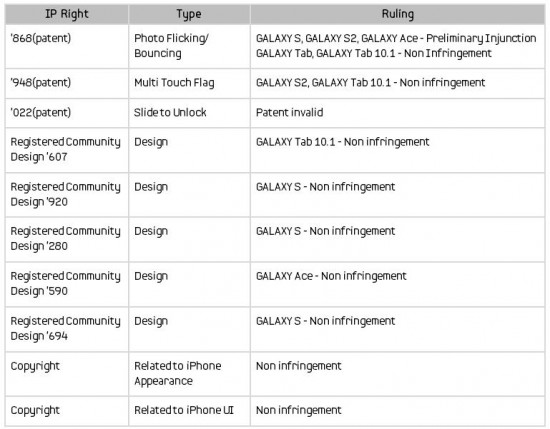 Link – techradar.com