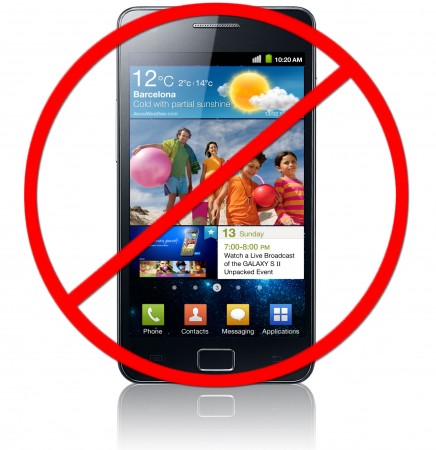 The patent battle between Apple and Samsung has got ugly again, with Apple today winning a Europe wide ban on the sale of Samsung's extremely popular SII, S and Ace handsets.
This ban isn't immediate, giving Samsung 7 weeks to get a defence together and counter, but its not good news for them.
Clearly the courtroom battles aren't going away quietly, and sadly for Samsung its too early for Google to get involved with Motorola's patents, as they don't officially own them yet.
So who knows where this will go from here, but it could get even uglier.
Link – Engadget