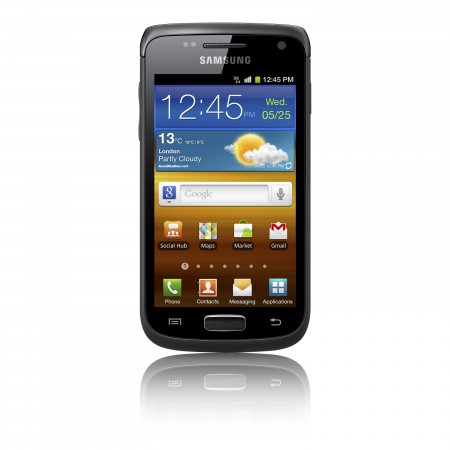 Three has announced it will stock the new Samsung Galaxy W, set to hit Three stores soon.
This is a smaller version of the very popular Samsung Galaxy SII, running Android 2.3 (Gingerbread) with a super speedy 1.4Ghz processor and 3.7" Super LCD screen. It also has a 5MP camera and a front facing VGA camera for video calling.
See the Three press release for all the details and there is a little video of the Galaxy W on Three's blog.
Link – Three blog
[yframe url='http://www.youtube.com/watch?v=b2JwL4GMoqI']
Press release:

Today Three announces it will stock the new Samsung Galaxy W, set to hit Three stores soon. Whilst it's the little brother of the increasingly popular Samsung Galaxy SII, the features in the slimline device are still super-sized. This latest smartphone from Samsung runs Google Android 2.3 (Gingerbread) with a speedy 1.4Ghz processor for quicker browsing and downloading and 3.7" Super LCD screen, perfect when enjoying videos, photos and games.

The Galaxy W has a cool design and a 5MP camera which is great for those wanting to take loads of photos on an ultra-portable phone. There is also Social Hub, a service provided by Samsung, which gathers all your messages, from Facebook, your work email, Twitter, LinkedIn, and puts them onto one page.

Sylvia Chind, head of handsets at Three said, "The Samsung Galaxy W has an ultra-portable design, making it an excellent addition to Three's range."

Key features include:

1.4GHz processor
3.7 inch Super LCD screen
Android 2.3 (Gingerbread)
5MP Camera
Front-facing VGA webcam
59mm x 115.8mm x 11.5mm
GPS / WiFi

Information on pricing and availability will be announced soon. In the meantime, why not take a peek at Three's blog for a sneak preview or the coming soon page for more information