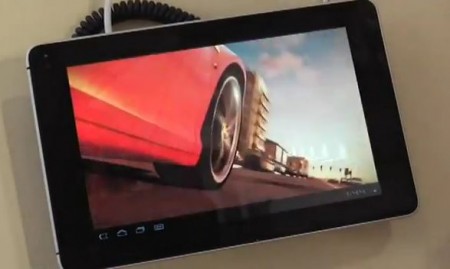 Following on from our earlier story here's Huawei showing off their new MediaPad and, once again, they tell us of the "new Android Honeycomb 3.2" OS powering the device. It's "specifically designed" for 7″ tablets according to Huawei. It seems that some tweaks have been done by Google to ensure that the OS works better on the 7″ screen, with the rep stating that the original Honeycomb version being "more for 10″ screens". The HD graphics in the Gameloft games are on show and everything looks silky smooth thanks to the 1.2Ghz Snapdragon CPU.
[yframe url='http://www.youtube.com/watch?v=Rh6tNutCLYs']
The Mediapad also looks quite similar to the HTC Flyer at the back, with two rubberised sections at the top and bottom of the device.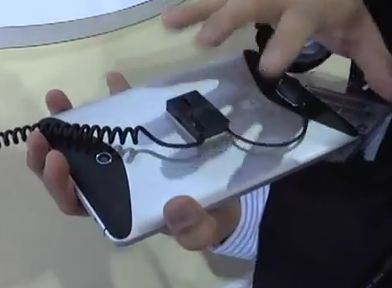 The tablet has more pixels per inch (217) than most devices – the iPad 2 has 132ppi for example. It's a WSVGA unit with a resolution of 1280 x 800 and will do full HD playback at 1080p.
Other specs include a 4100mAh battery (around 6 hours battery life), WiFi, Bluetooth 2.1, microSD slot, HDMI out, two cameras (5 megapixel and 1.3 megapixel) plus a 3G / HSPA+ network connection. The aluminium chasis means that it weighs in at 390 grams, it's 10.5mm thick and will fit into your rear jeans pocket – just don't sit on the thing. There's also a seperate charging port, so you don't have to always use the microUSB connector to charge the device.
As it's Huawei we're also expecting the pricing to be pretty competitive.
Links – YouTube (RCRWireless) – Earlier story