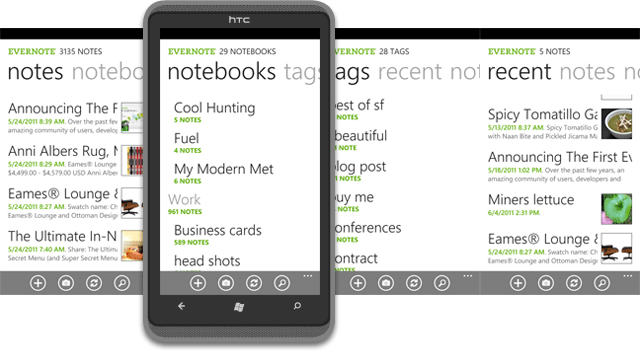 Evernote have just announced the release of a new app for WP7 which joins the versions already available for PC, Mac, Android, iOS, WebOS and Blackberry.
For those new to the service, Evernote allows you to take notes which sync across all your devices. In addition to simple text based notes, you can attach pictures, audio or even maps. There's also a web clipping feature which allows you to save web pages for browsing later.
The WP7 app makes full use of the Metro UI and features pivot panels for Notes, Notebooks, Tags and Recent Notes.
You can grab it now from the Windows Phone Marketplace.