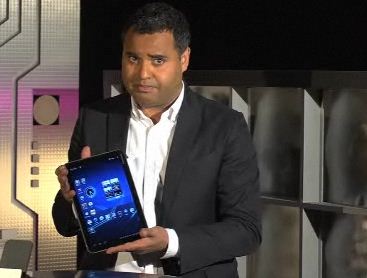 After using the iPad 2 for a couple of weeks it's interesting to hear opinions on other new tablets. The BBC's Marc Cieslak takes a look at the new Motorola XOOM here but seems to be fairly critical of it due to the current lack of microSD functionality and "twitchy" OS when using apps on the Honeycomb OS.
While you're on the site, have a look at their Asus Eee Pad overview. This is also powered by the new Android Honeycomb, which is specifically designed for tablets.
There's a constant comparison with the iPad and there's the opinion from both reporters that the OS is a little more "geeky" to use than iOS.
Links – Motorola XOOM Overview – Asus Eee Pad overview (BBC)