EVO is a brand of HTC we have not seen outside of the States….. until now it seems where HTC France have confirmed that the EVO 3D will make it's way to France (and we can assume the rest of Europe at that)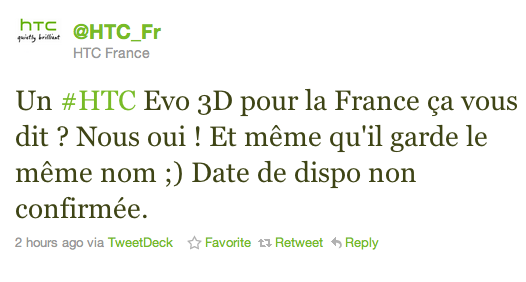 A # HTC for France Evo 3D anyone? Yes we are! And it even keeps thesame name) available date unconfirmed.
The EVO 3D has already been confirmed by Sprint in the States and is a great rival to the LG Optimus 3D whihc we saw at Mobile World Congress.
[yframe url='http://www.youtube.com/watch?v=xonZchjMYj8′]
As of yet no official date has been confirmed
Link: HTC_Fr Twitter