PC World are to be the first retailer to sell the recently announced Motorola Xoom and they have setup a page over on their website giving more information about this new tablet device.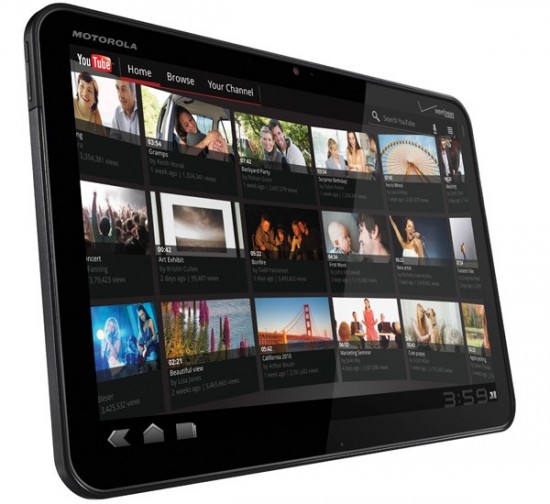 Smarter, faster and packed with everything you want. The Motorola XOOM is the World's first tablet PC on Android 3.0 (Honeycomb), with a lightning fast dual-core processor, empowering you to work securely, watch movies, play games, surf the full web, take pictures and HD video.

The world's first tablet on Android 3.0 – Software designed and optimized for tablets
Web without limits – surf rich web content, video and games thanks to Adobe® Flash® Player
Richer, faster gaming – 3D Graphics Engine delivers smoother, richer graphics powered at lightning-fast speeds
Shoot and share in an instant – fully functioning HD camcorder, and 5MP camera
Mind-blowing viewing – The 10.1″ HD widescreen display delivers video content the way the film maker intended
Built-in stereo speakers – enjoy uncompromised sound quality
No details yet on a date or a price but this is at least a start and now you know if you want a Xoom, head to PC World!.
Link: PC World