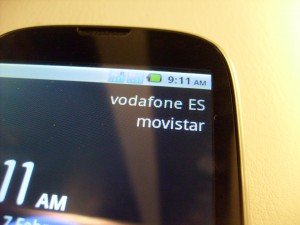 Today we sat down for a chat with ViewSonic. They're tucked away somewhat but we wanted to see the dual-SIM phone and dual-boot tablet. After being hurried upstairs and given free beer we took a look first at the ViewSonic V350. This is the dual-SIM device and, straight from the moment you pick it up, you can see that two networks are displayed on the main screen..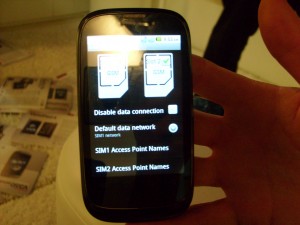 ViewSonic have also had some custom settings added to the Settings page within Android – here you can see the two SIM cards showing on the Android 2.2 settings screen. The phone itself has a 600MHz CPU from Qualcomm with 512MB ROM and 512MB RAM and, from the specs we have here, it states that 3G / UMTS is available on one SIM card only. It has a 3.5″ 480×320 capacitive multi-touch screen, 5 megapixel auto-focus camera, Bluetooth 2.1, WiFi, 3.5mm audio jack, aGPS, G-Sensor, compass sensor, light and proximity sensor plus a 1400mAh battery.
We gave it a try and removed the rear battery – here you can see the two SIM cards.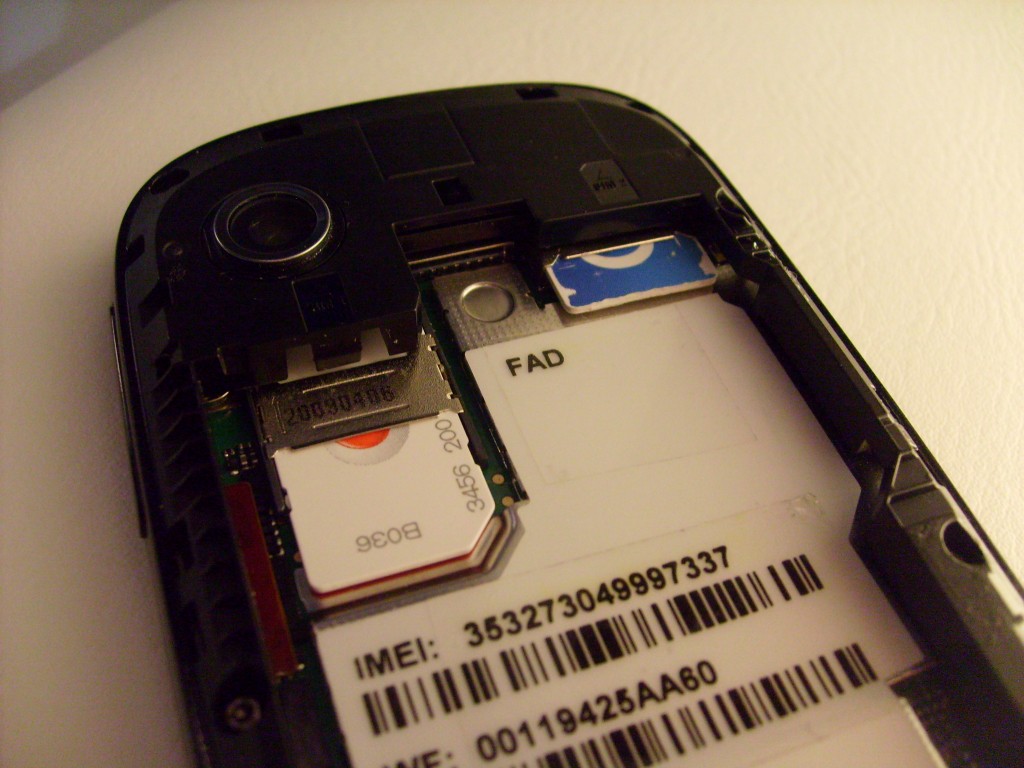 We did a quick video showing the two networks – see this below or scroll on for more snaps. The V350 is a decent mid-range smartphone and I think it'll definitely fill the gap where people are tired of carrying two phones around all the time.
[yframe url='http://www.youtube.com/watch?v=RBCCddxTavg']