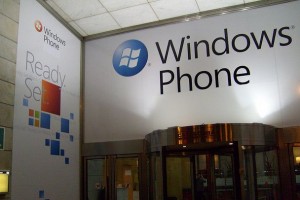 We've tried our best to ignore it, but right now Windows Phone 7 is getting a bashing. Fellow Microsoft MVP's James Kendrick and Matt Miller have already written some high-profile articles off the back of disappointment from LG. Matt quite rightly points out the lack of sales information too. Until now we've only had news on how many phones have sold to networks, not to actual customers. James also referenced the LG story quite a bit but I'd have to agree with Matt and not take this as a sign of complete failure.
Paul Thurrott news editor at Windows IT Pro author of "Windows Phone Secrets", has now also started to chip in with concerns, suggesting that perhaps Windows Phone isn't being pushed hard enough in this recent blog post.
It's definitely a hard one to judge. The handsets work well, the interface is good and apps are arriving in the Marketplace regularly. When we reviewed the new OS it was so much better than Windows Mobile 6.5 and had stacks of improvements over the ageing, stuck-together-with-glue predecessor. It also paved the way for updates to be rolled out automatically and without barriers from networks. If something is broke, Microsoft can fix it. If something needs improving, it will improve. An update is expected any day now which will add the copy and paste functionality and Microsoft have indicated to us many times that they're in this for the long-haul.
Mobile World Congress will be a good indicator on how well the all-new OS is doing. In 2010 the event seemed to be dominated by Google Android. Will 2011 see Microsoft elbowing their way into the limelight with more Windows Phone 7 handsets and perhaps a look at their new updates? Or will Windows Phone continue to get fairly mild, often negative news articles?
So what's wrong? Why does bad press seem to plague an OS which, at the end of the day, isn't at all bad? Put simply Microsoft and Windows Mobile got labelled. Windows Mobile was left far too long to stew and Microsoft lost a lot of existing and potential new customers as the previous OS remained largely unchanged. The hill Microsoft had to climb with Windows Phone 7 became a mountain, and regaining that trust, interest and excitement is going to take some time yet, no matter how good the product.
Links – ZDNet (James Kendrick) – Matt Miller – Windows Phone Secrets