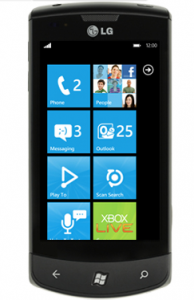 How successful was the Windows Phone 7 launch? It's been a little difficult to get exact details so far and now LG's James Choi has chipped in by stating that ..
"From a consumer point of view the visibility is less than we expected."
His belief appears to be that the Android OS is more for techies, with Windows Phone 7 being "absolutely perfect for a huge segment"…
"What we feel is that some people believe that some operating systems, mainly Google, are extremely complicated for them; but Windows Phone 7 is very intuitive and easy to use. For tech guys like us (Windows Phone 7) might be a little bit boring after a week or two, but there are certain segments that it really appeals to. We strongly feel that it has a strong potential even though the first push wasn't what everyone expected".
Although the initial momentum is lacking, LG will no doubt release more Windows Phone 7 devices and we'll be watching Mobile World Congress very closely.
Link – Pocket-lint