T-Mobile UK have now listed the HTC Wildfire on it's website for anyone wanting to buy on Pay As You Go and it will set you back £149.99 plus a £10 top-up.
Before now the Wildfire was only available on contracts so this is a great addition to the PrePay range.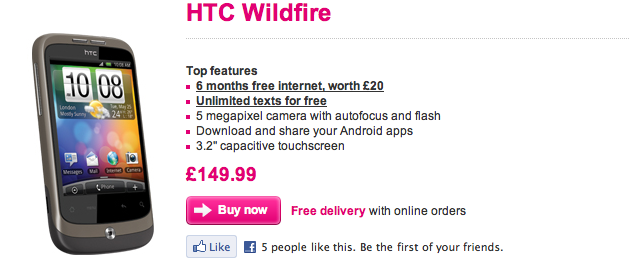 Included in the price is 6 months internet use worth £20 plus unlimited texts for next month.  Top-up each month and get Unlimited Texts the following month which is a great deal.
To buy this phone you can order online, over the phone or in any T-Mobile retail store.
Link: T-Mobile (HTC Wildfire)