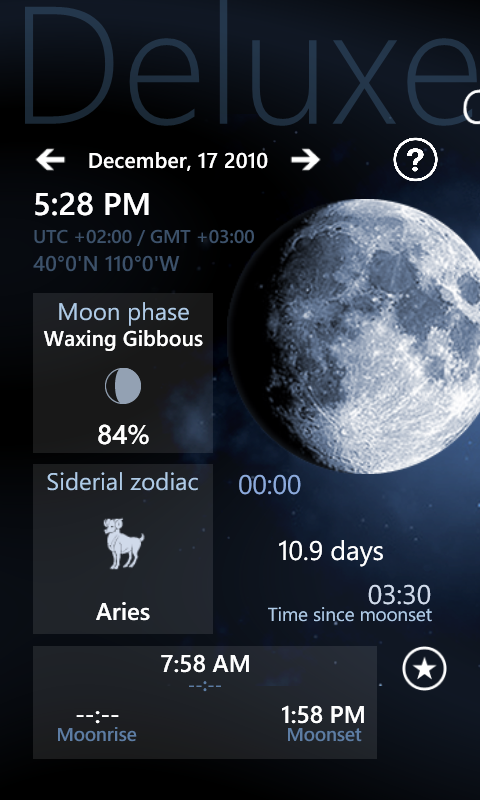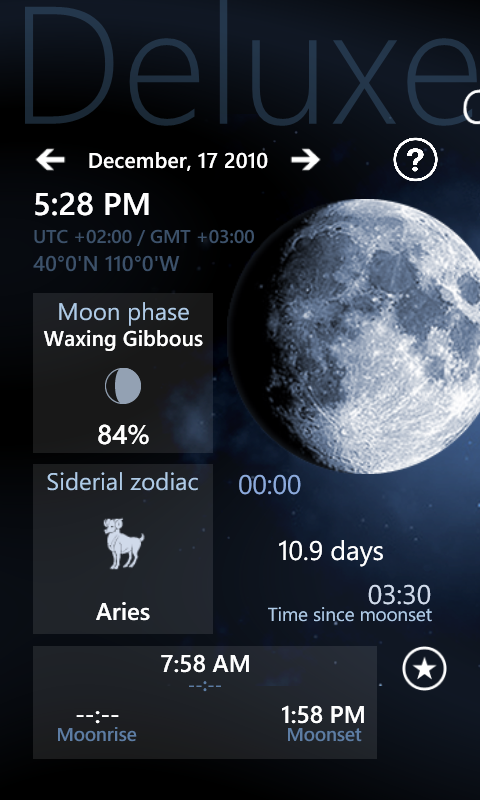 We're getting tipped on more and more Windows Phone 7 apps at the moment. If you're an iPhone or Android developer and want some coverage do let us know. This then is Deluxe Moon – an application providing comprehensive moon phase information. It includes moonrise and moonset times, zodiac circles, moon phase dates and a moond phase calendar.
There's an online version available for you to play with too. Just browse to this page and you can check it out online before buying (£2.49).
The app also uses GPS location data but you can set date and time manually.
Link – Deluxe Moon