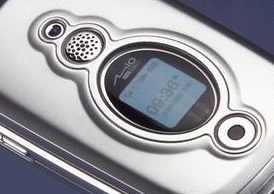 Keni Barwick has emailed in to offer CoolSmartPhone.com users a special deal. As you know, the new MiTAC Mio 8380 is currently only available in Taiwan. However, Keni is going to ship some over, and you can grab one for £410 (not including P+P and import duty).
If you're interested, then email [email protected] or add his email address to your MSN Messenger and ask him about it. Best of all, if you mention CoolSmartPhone.com then you can get it for £400!
Each Mio is shipped from Taiwan to your home. No payment will be taken unless it ships that day. Keni is doing this as a favour to all those who want this cool phone.