More pictures have appeared of the claimshell designed Chi Mei Smartphone, which takes the name of "Beethoven". These can be seen on the smartphone2002.info website, which have been taken from the official FFC report. If you want the manual, plus tests and other pictures – check out the FCC tests which can be read in full here.

The phone is rumoured to be looked at by AT&T for a US launch later on. For more info click here (infosyncworld.com). As yet we can see no Bluetooth support on this handset 🙁 We need Bluetooth on the MS Smartphone – it's like not putting lights on a car.
The phone also uses a jog-wheel on the side, which allows control of volume and recording, plus you can answer and reject calls with it too when the clam is closed.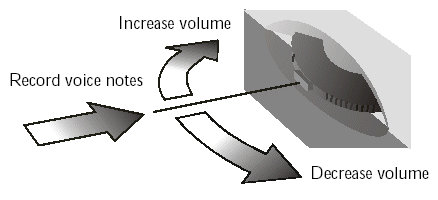 Here's a few pictures from the FCC report on the Chi Mei Clamshell Smartphone. There's more info lower down. I won't decorate these piccies with logos… 😉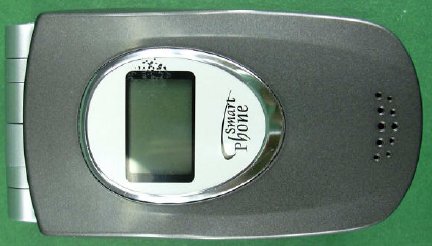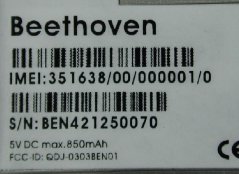 You can also get more information from Wapzon.com it features….


GSM Triband (900/1800/1900MHz).

GPRS (General Packet Radio Service).

Internet Explorer and WAP browser.

MMS (multimedia Messaging Service).

Microsoft Smartphone 2002 Operating System.

Dual LCD display screen, external mono LCD display screen and internal 176X220 pixels colour LCD display screen.

Internal antenna.

5 way navigation key, headset jack and Jog dial button.

Video and MP3 player.

Call vibration.

Voice recording.

Polyphonic ring tone.

T9 text input predictive software.

Downloadable logos and ring tones.

USB and infrared port.

SD/MMC card expansion slot.

Store up to 400 contact numbers in phonebook.

Applications : Smartphone 2002 applications , Internet Explorer, Pocket Outlook, Windows Media Player, Microsoft ActiveSync, alarm clock, calendar, calculator, to-do list, memo, ringtone and picture editor, screensaver, wallpaper and games.