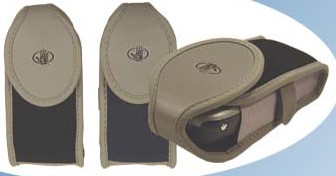 After bribing them with free food, I've managed to grab the following info from Ora. Yes, they are increasing their range of Smartphone accessories again.
An executive leather holder, plus this cool Neoprene case (right) feature in their expanded range.
However, the "biggy" is the Jabra Bluetooth headset (everybody say "woooooohooooo")!!!
Once the Ora execs chomped through their Happy Meal, they told me.. "We are extending our ever popular smartphone portfolio with 3 new lifestyle product additions for the SPV/e100. From the stylish protection of the Executive Leather Case to the funky street cred of the neoprene pouch you can express who you are or enjoy the restriction free world of communications with a bluetooth adaptor and headset."
Wait – you're wondering "hang on, how does that bluetooth headset work on the SPV / E100 ??".. well, the Jabra headset uses a "versatile multi-adapter", this is a Bluetooth adapter that also functions as a charger and holder. This will plug directly into your SPV / E100 to enable Bluetooth wireless connectivity. This will also come with a snap-on clip to hold the earpiece to your belt or purse when not in use. For more info on the Jabra headset, click here!
Click here for a look at the Jabra Bluetooth headset and the other new products.